thecollegefix.com
23 Dec, 2020 05:30 am
'You don't need college to succeed,' says rising star national reporter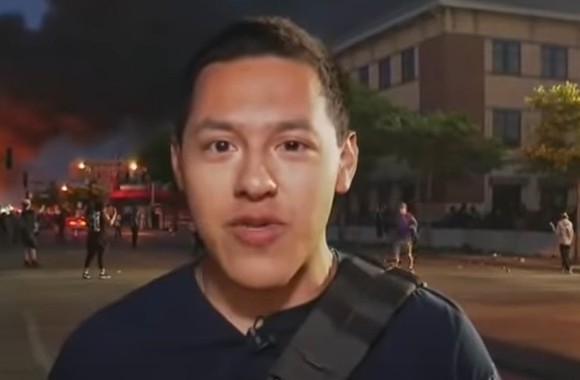 Mainstream media responsible for distrust in profession, journalist says.
I understand why some people think they do, but there are other ways to streamline that process and build the brand," Rosas said.com/YJQzni2fIx — Julio Rosas (@Julio_Rosas11) December 13, 2020 Rosas said he was hired by Turning Point USA in late 2014 to help build the activism kits, which are packages of promotional materials used by groups to recruit students to join the chapter."In 2016, Bill Montgomery and Stephen Rowe asked me if I wanted to write for Hypeline [a former news site run by TPUSA]," Rosas said.I then went to Washington Examiner and covered the ANTIFA/Proud Boys [confrontation] in Portland in August 2019," Rosas said.
"We were expecting to shift to the election after the impeachment, but then COVID and the riots happened, and when those riots happened, Townhall was more than willing to send me," Rosas said.Rosas said he believes his original reporting on riots has helped him carve out a place in the world of journalism.