bbc.com
29 Apr, 2021 00:45 am
Why virtual away days may be here to stay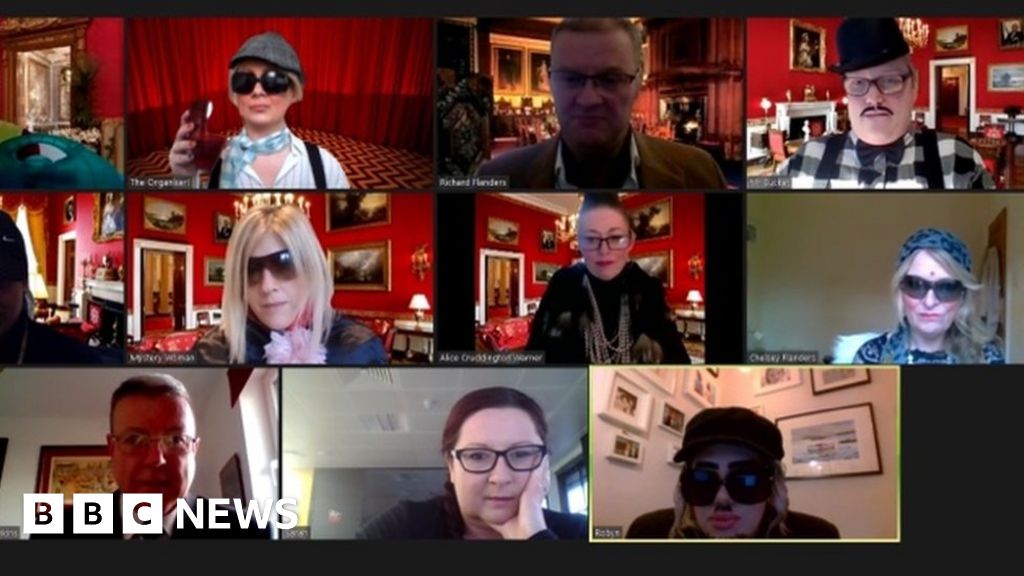 Firms have been holding away days online to boost morale and team sprit during the pandemic.
Why virtual away days may be here to stay By Jill Martin Wrenn Business reporter Published About sharing Coronavirus pandemic Jen Ferguson p image captionJen Ferguson was happy to don fancy dress for her firm's murder misery virtual away day Firms seeking to boost the morale and togetherness of home-working staff over the past year have created a pandemic novelty - the virtual away day.Blue Hat p image captionBlue Hat Teambuilding's escape room game can also be played via a participant's mobile phone With more than 40% of UK and US staff having worked from home due to the pandemic over the past year, virtual away days are both a way for established workmates to reconnect, and for new recruits to meet everyone." Margarita Nyfoudi p image captionMargarita Nyfoudi says that team-building activities are very worthwhile She adds that virtual away days also help to level the corporate playing field, because everyone can attend.These are unlike in-person away days, where people who have young children might not be able to make it.
" But when the pandemic finally ends, and the world returns to normal, will virtual away days soon be something we just look back on?Getty Images p image captionNot everyone will be relishing the world of in-person away days returning Amy Edmondson, professor of leadership and management at Harvard Business School, thinks they will continue given that they are easier and cheaper for firms to arrange -especially if their staff are spread across different locations.