thecollegefix.com
05 Jan, 2021 09:45 am
University gives students free credits for taking 'race, equity and inclusion' classes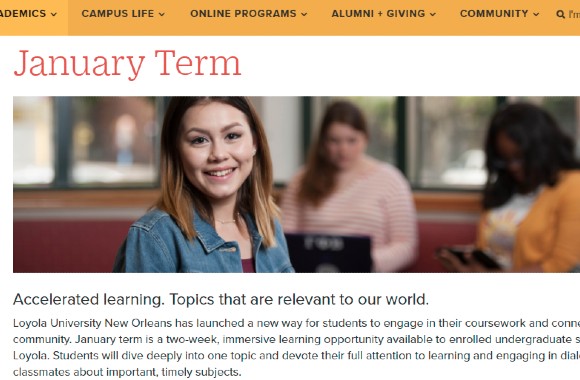 Including graduation requirements. Intended to help students who fell behind amid COVID-19.
p p Including graduation requirements A Jesuit university is offering undergraduate students a "J-Term" between semesters that is centered around "race, equity, and inclusion.The committee's only identified members, however, are Cheyenne Williams, the student government's chief diversity officer, and Vice President for Equity and Inclusion Kedrick Perry.MORE: Loyola professor calls cops on armed student cop It also includes "members of the university's Diversity, Equity, and Inclusion committee," which is composed of faculty representatives from each college, student government representatives, and staff leaders including the directors of the Women's Resource Center and human resources." They were explicitly selected to "represent Black people," Williams (right) continued, despite the J-Term's broader framing of "race, equity and inclusion.
"Loyola has historically demonstrated a commitment to being an institution where social justice takes center stage," Perry, the vice president for equity and inclusion, said in the Dec." Loyola University New Orleans did not hide its intentions with the optional two-week term.