news.com.au
19 Nov, 2021 02:45 am
UK cafe shames mum and toddler over messy table on social media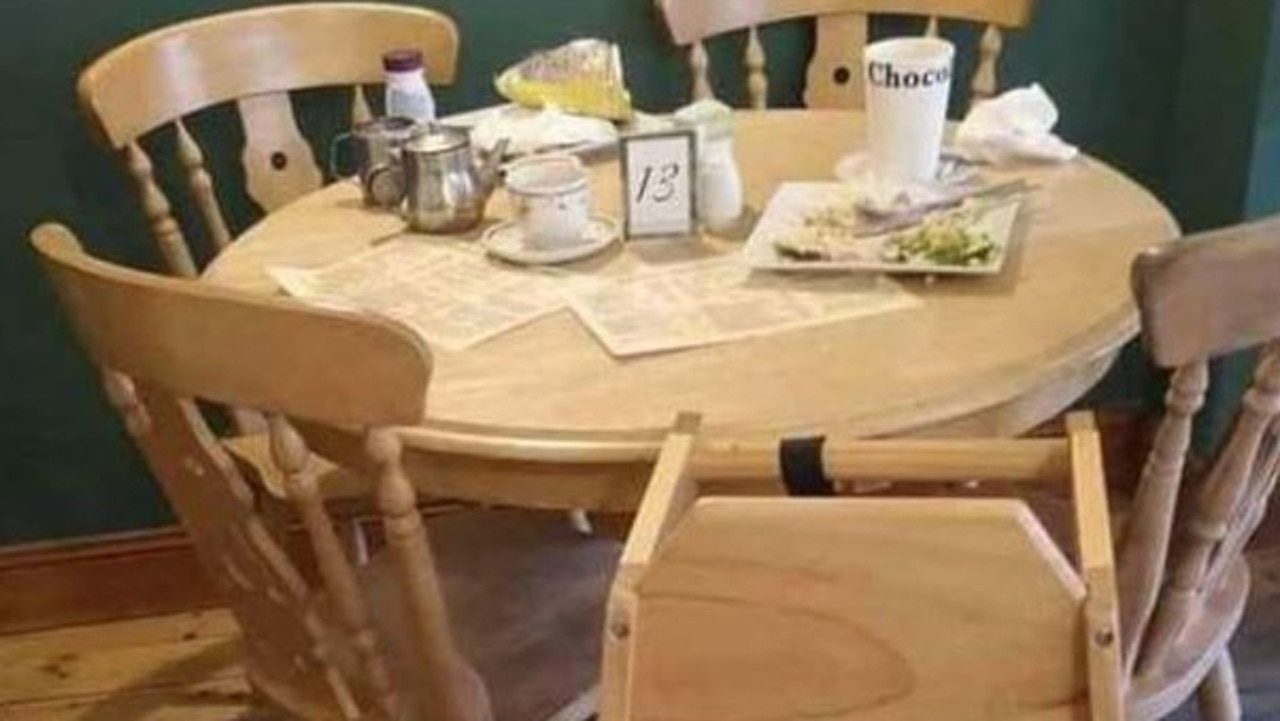 A cafe which "publicly shamed" a mum and a toddler for leaving a mess at their table has sparked a furious debate.
The post reads: "Whilst we welcome mums and toddlers, what we don't welcome is a mess left like this with no attempt to help tidy or offer of apology and then when challenged to say weakly, 'I left a tip last time.A tearoom 'publicly shamed' a mum and her 11-month-old toddler after posting photos of a mess left at a table.Mr Crush said: "The ladies – and let's be clear, I would have posted a similar message regardless of who left such a mess and contrary to what is being said, this was not aimed at just young mums – did not even attempt a simple, 'sorry for the mess'."Also, for the record, I did not name or shame anyone specifically ­– my photos did not identify anyone, but were there to demonstrate the mess left by two adults.
Mr Crush said: "We are an old-fashioned, friendly tearoom – check out all the real reviews on various platforms – and we welcome everyone.h4 Mum shocked by 'harsh' response to mess Kmart fans lose it over mum's $350 pantry Mr Crush said: "We are sorry if this has offended or alienated some groups, young parents in particular, but come and visit for yourselves and you will see just how welcoming we are.