bbc.com
04 May, 2021 22:00 am
The plan to connect every British town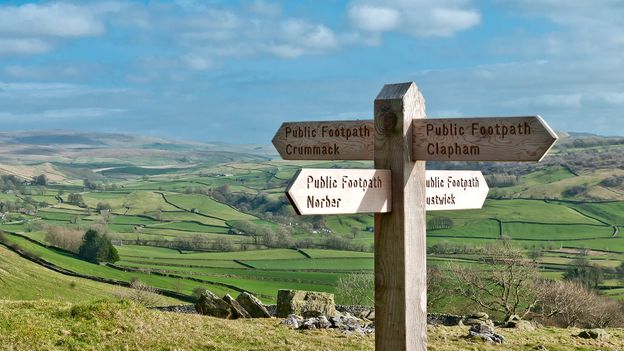 GPS has mapped the fastest way to drive, cycle or bus between almost anywhere, yet there was no map showing how to walk between Britain's cities and towns – until now.
Instead, I would use the Slow Ways map – a new national network of walking routes that will soon connect every town, city and thousands of villages across Britain – to walk between Storrington and Worthing, a 10-mile route that would take me from the northern foot of the South Downs to the sea via the medieval village of Findon."You'll be the first to walk this route," said Daniel Raven-Ellison, a geographer, National Geographic Explorer and the founder of Slow Ways.Using existing public rights of way, the Slow Ways map would create a national slow highway showing people the safest, most direct and most enjoyable way to walk between anywhere in Britain."Slow Ways is a cultural invitation for people to use our existing footpaths in ways that we once did," said Raven-Ellison.
Slow Ways begins to ask questions about how we connect new cities and towns that have appeared since those ancient paths were created – it's about creating a walking network that's fit for the future.Seventy people turned up to the Geovation event, and the first 1,000 Slow Ways routes were created.