news.com.au
26 Nov, 2021 01:30 am
Sydney weather: Flood warning for suburbs as Warragamba Dam set to spill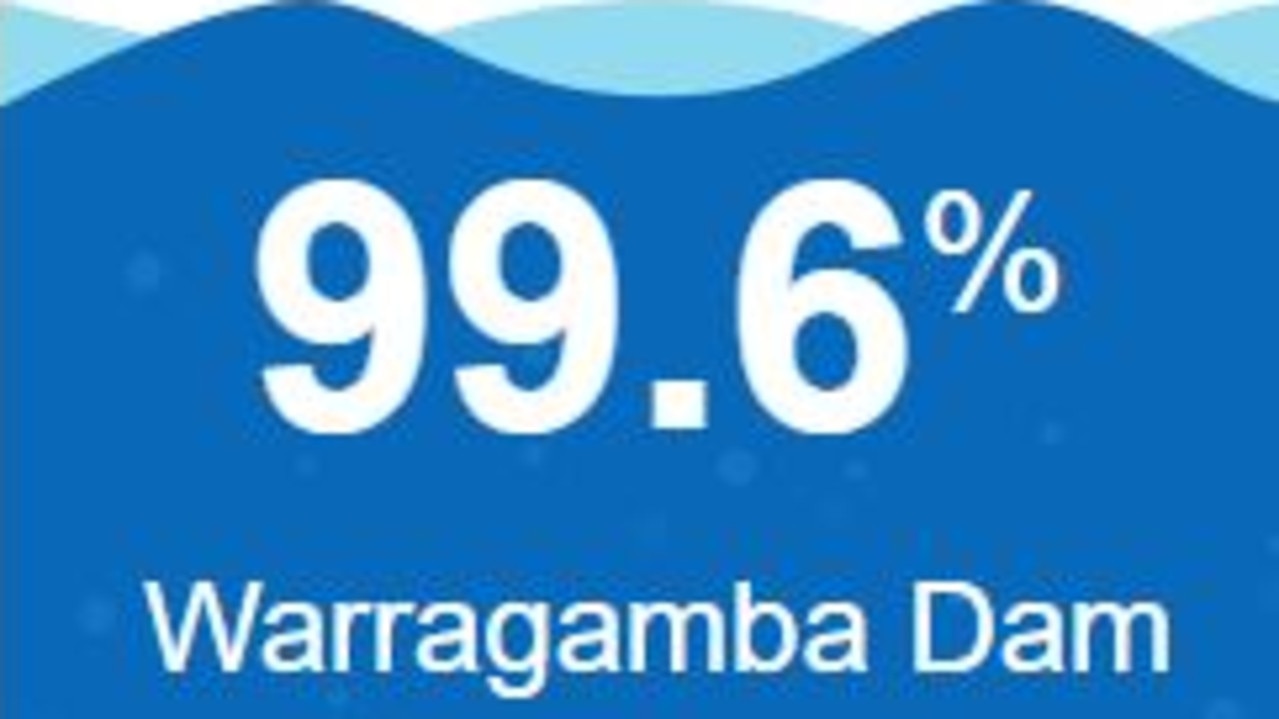 Sydney's largest dam is expected to spill tonight as the east coast deluge tips its capacity past 100 per cent. On Friday morning it was sitting at 99.6 per cent full.
Picture: Water NSW Sydney dam set to spill; flood watch in suburbs The BOM has scores of flood warnings in place across several states.Picture: John Grainger The Gold Coast is on flood watch as heavy rain continuous to fall.Picture: Tertius Pickard Floods a danger in southern Queensland Widespread areas of southern Queensland are currently under a flood watch with the BOM warning widespread minor and moderate flooding is possible over the coming days.A flood watch is in place for Gippsland and other parts of eastern Victoria for minor flooding with the state also affected by the system sweeping across the east.
Residents in Sydney's west are being told to prepare to leave with the city's largest dam set to spill after driving rain smashed the entire east coast.That could see the river burst its banks near the north west Sydney suburbs of Windsor and Richmond.