bbc.com
04 May, 2021 12:45 am
Shark attack survivor wins right to keep tooth left in surfboard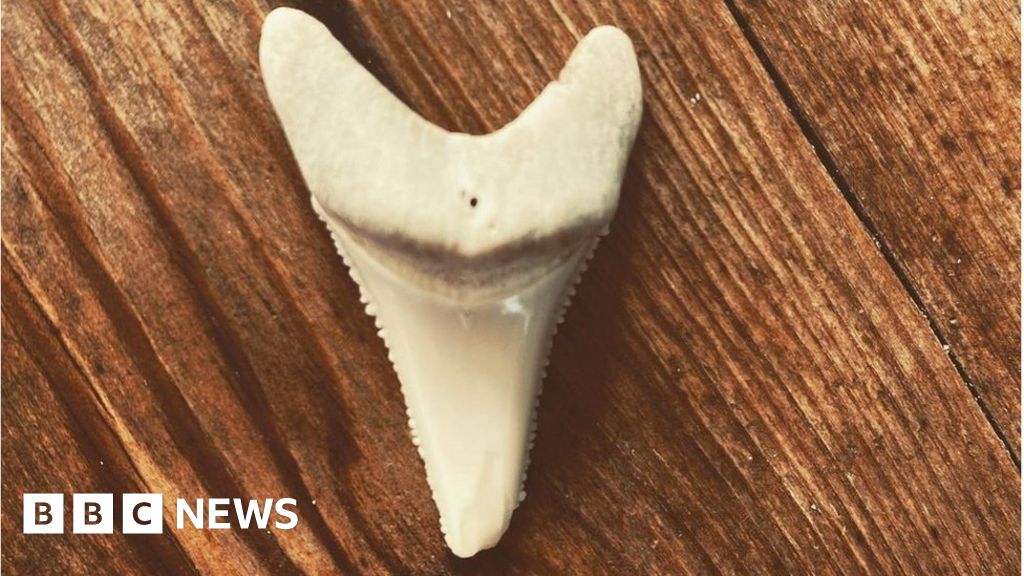 Surfer Chris Bowes lost his leg but authorities return a tooth the shark left wedged in his board.
Now the state has granted him an exemption, and Mr Blowes says he's keeping the tooth as a "souvenir".Chris Blowes p image captionChris Blowes says he's keeping the tooth as a souvenir to show his grandchildren."And then from that day I wasn't allowed to see the tooth," says Mr Blowes.Mr Blowes says he asked officials several times if he could have the tooth returned, but it was only after a local politician heard about his case that an exemption was granted.
Chris Blowes p image captionMr Blowes has taught himself how to surf with his prosthetic leg "It was stuck in my board," Mr Blowes says.Mr Blowes says he is keeping the tooth in a case in his house and and taking it along to motivational talks he gives about his attack.