foxnews.com
10 Jun, 2021 21:30 am
Rashida Tlaib calls out Dem leadership for 'policing' Ihan Omar and Muslim women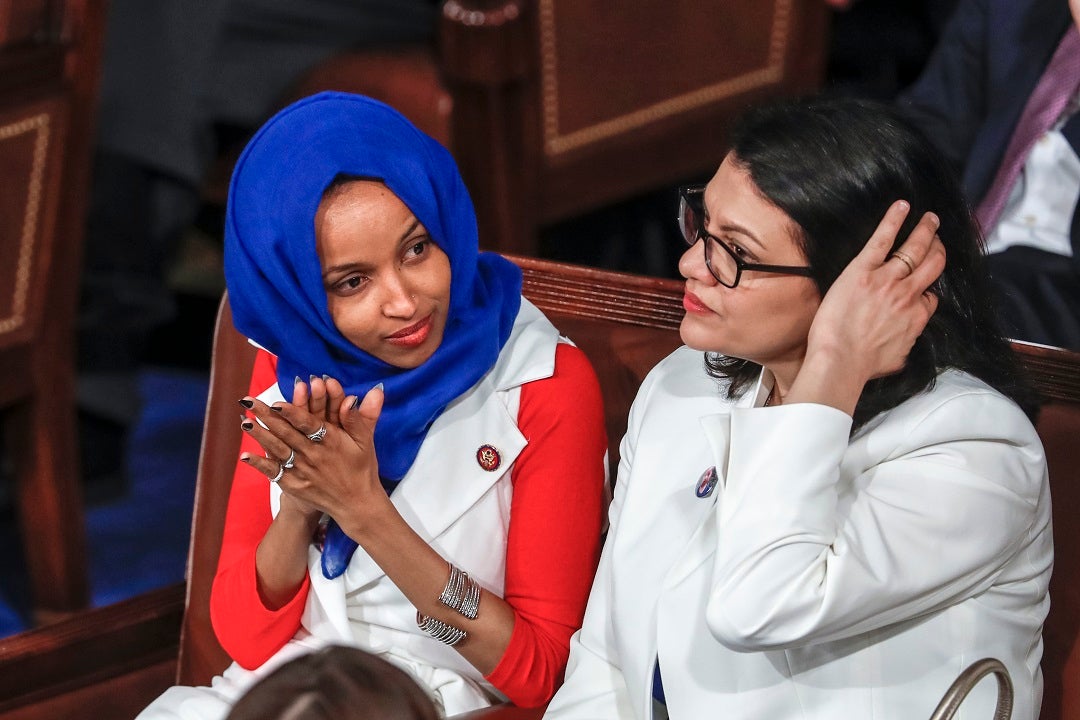 Rep. Rashida Tlaib, D-Mich., issued a strong rebuke of House Speaker Nancy Pelosi and Democratic leadership for their statement calling out fellow squad member Rep. Ilhan Omar for her comments involving Israel.
Ilhan Omar for her comments involving Israel." TOP DEMS REBUKE ILHAN OMAR FOR US, ISRAEL COMPARISON TO TERRORIST GROUPS: 'NO MORAL EQUIVALENCY' Tlaib and Omar were the first Muslim women elected to Congress in 2018 and, along with other members of the progressive Squad, have been more critical of Israel, especially during the recent 11-day conflict with Hamas that left more than 250 dead, the vast majority Palestinians.'SQUAD' REPS RALLY TO DEFENSE OF ILHAN OMAR AFTER FELLOW DEMS LAMBASTE HER OVER ISRAEL COMMENTS Pelosi and senior Democratic leaders issued a unified statement Thursday, denouncing Omar's comments.ILHAN OMAR SLAMMED BY FELLOW HOUSE DEM FOR 'OUTRAGEOUS AND CLEARLY FALSE' STATEMENTS ABOUT US, ISRAEL She later posted a tweet of their exchange and said, "We have seen unthinkable atrocities committed by the U.
and Israeli "war crimes" to actions by the Taliban and Hamas.and Israel and Hamas and the Taliban," the Democratic leaders said Thursday.