news.com.au
20 Nov, 2021 06:15 am
Rain forecast: Communities on flood alert as weekend thunderstorms gather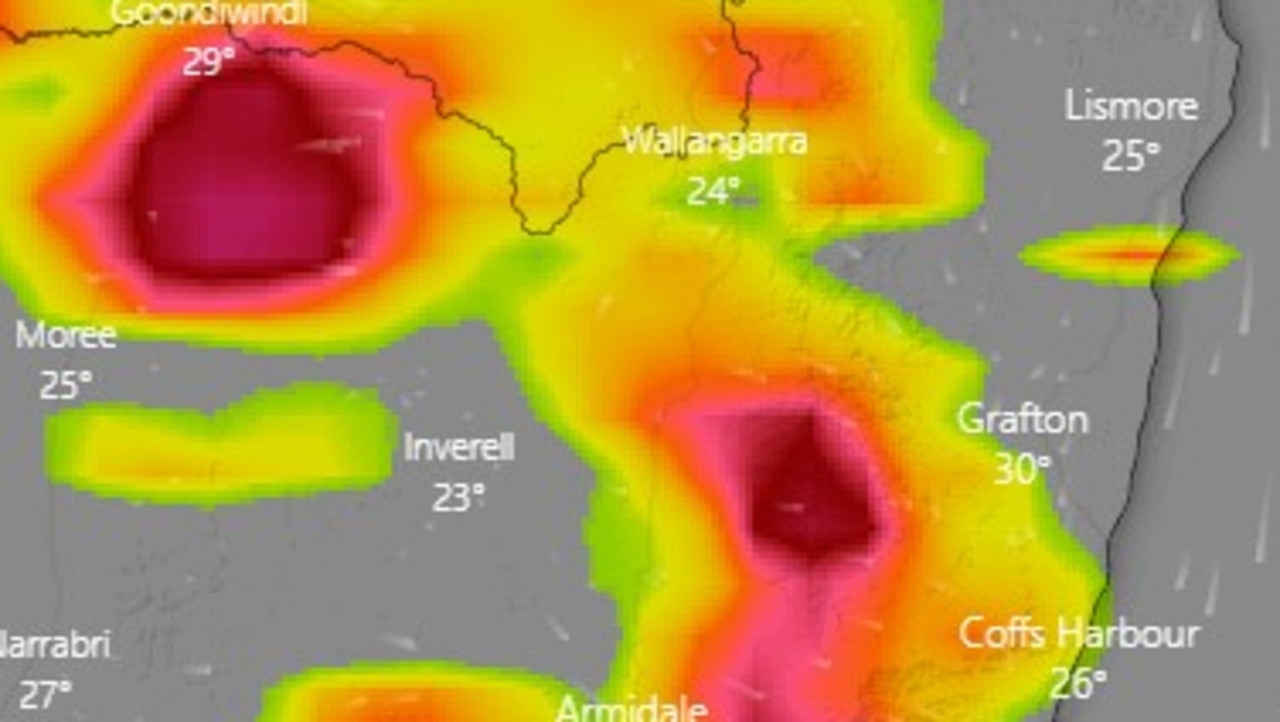 Already-sodden communities in regional NSW are unlikely to cop a break with widespread weekend thunderstorms putting several regions back on flood watch.
Communities across two states are on alert, bracing for severe thunderstorms, damaging winds and the return of floodwaters.The Bureau of Meteorology on Saturday said severe thunderstorms developing near the northeastern parts of the state could produce damaging winds and heavy rainfall this weekend that may lead to flash flooding.Elsewhere, scattered severe thunderstorms are likely to produce damaging wind gusts in parts of southern inland Queensland on Saturday evening.Thunderstorms are tipped to hit northern NSW and Southern Queensland on Saturday evening.
Mr How said a trough across Central Australia was acting as a divider with hot and dry conditions to the north and cool to the south, though this would give way to storms across NSW and southern Queensland.The Central West town of Forbes could also see the return of floodwaters, while the Gwydir and Namoi Rivers in the state's northwest are also tipped to rise.