news.com.au
20 Nov, 2021 12:30 am
Queensland mum shares $50 Bunnings fridge gap hack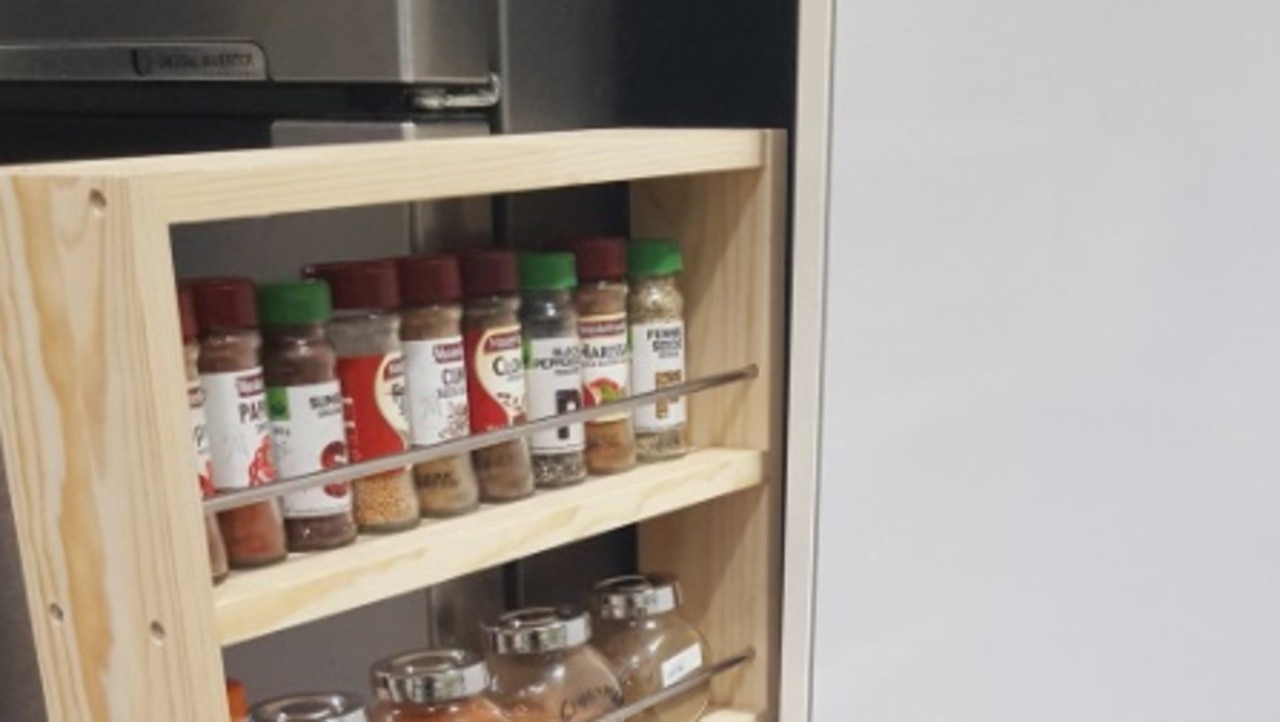 If you have looked at ways to maximise your kitchen space, the solution could very well be right next to your fridge.
"I didn't have to do anything except get some screws and drill one rack on top of the other," Lea said." Lea said the racks are visually accessible at a glance too.Lea said she is also looking attaching a handle to make pulling it out easier.Lea said she was "blown away" by all the positive feedback and was happy to hear just how many people she inspired who were also looking for a quick storage solution.
Picture: Facebook/BunningsMums She had heard of people making their own racks that fit in the gap between their fridge and cupboard — but as a busy mum, she had no time to create her own.Picture: Facebook/BunningsMums She then nabbed two of the Kit Out Timber racks for $50, branding it as the "best solution" to her years-long problem.