bbc.com
02 May, 2021 00:15 am
North Korea accuses Joe Biden of pursuing hostile policy over its nuclear programme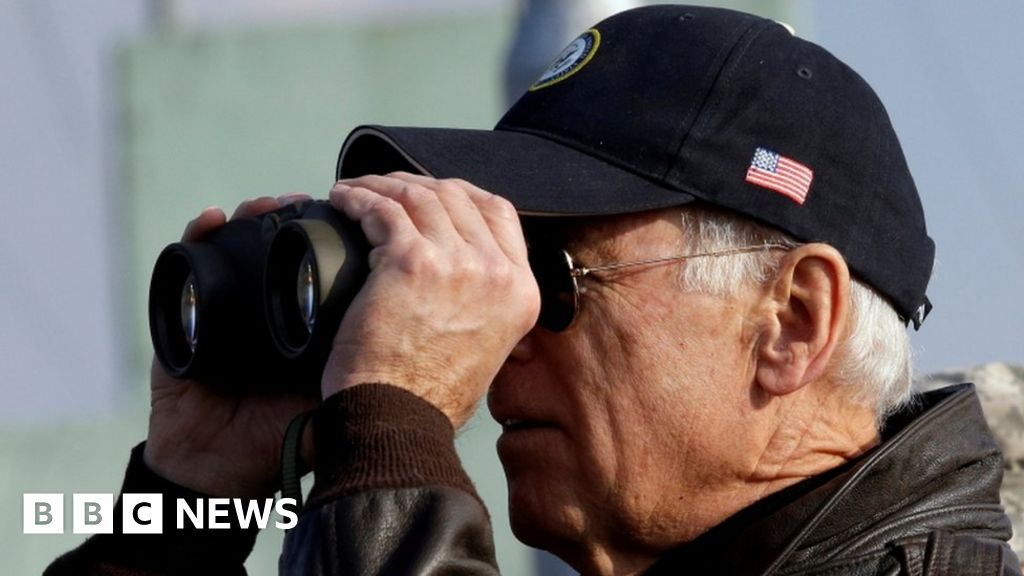 The denouncement comes as the White House prepares to unveil its "calibrated" approach to North Korea.
North Korea accuses Joe Biden of pursuing hostile policy over its nuclear programme Published About sharing North Korea missile tests Reuters p image captionJoe Biden, who visited the demilitarised zone between the two Koreas as vice-president in 2013, wants a "calibrated" approach to the North North Korea has hit out at the Biden administration as it prepares to unveil its strategy for dealing with Pyongyang and its nuclear programme.Earlier this week, Mr Biden called North Korea's nuclear programme a "serious threat" to global security.The White House says he plans to take a "calibrated" approach to North Korea.Spokeswoman Jen Psaki said on Friday that a review of US policy had been completed and suggested Mr Biden had learned from the experience of the previous four administrations who have tried, and failed, to get North Korea to abandon its nuclear weapons programme.
"Our policy will not focus on achieving a grand bargain, nor will it rely on strategic patience," she said, saying that instead the US would pursue a "calibrated practical approach that is open to and will explore diplomacy" with North Korea while making "practical progress" on increasing security for the US and its allies.North Korea throws the gauntlet down for Biden North Korea's missile and nuclear programme In a statement carried on state media on Sunday, North Korea's foreign ministry called President Biden comments about its nuclear programme - in a speech to Congress this week - "intolerable" and a big blunder".