bbc.com
02 May, 2021 06:30 am
NI 100: No pomp or ceremony to mark NI's birthdate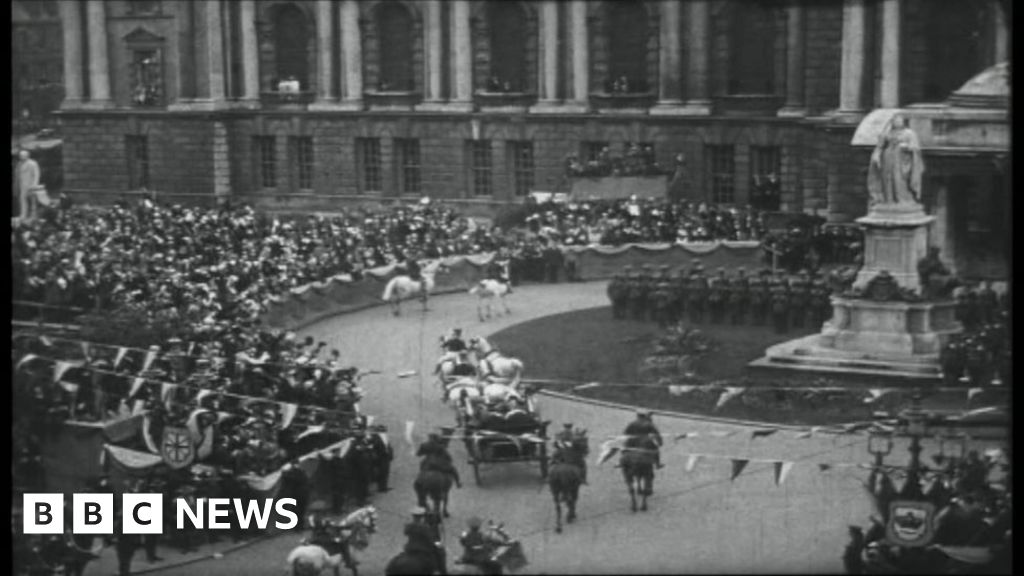 The date marks a seismic political moment - but there was little fanfare on the day itself.
NI 100: No pomp or ceremony to mark NI's birthdate By Mark Simpson BBC News NI Published About sharing BRITISH PATHÉ p image captionThe state opening of parliament was attended by King George V There was no fanfare, no pomp and no ceremony on the day that Northern Ireland was founded 100 years ago.The date was 3 May 1921 and it has gone down in history as the starting point for Northern Ireland and the beginning of a political border on the island of Ireland.On the stroke of midnight on the first Tuesday in May 1921, Northern Ireland came into existence.Ireland's 32 counties were officially split into two separate entities with Northern Ireland comprising six of them - Antrim, Armagh, Down, Fermanagh, Londonderry and Tyrone.
London Gazette p image captionThe confirmation of the date can be found in the London Gazett Northern Ireland was created in a technical sense but it was not until the following month that it had a functioning parliament and a prime minister, James Craig."But it meant legally the parliament of Northern Ireland now existed and therefore the border existed.