bbc.com
03 May, 2021 07:15 am
NI 100: NI secretary encourages people to 'take pride' in centenary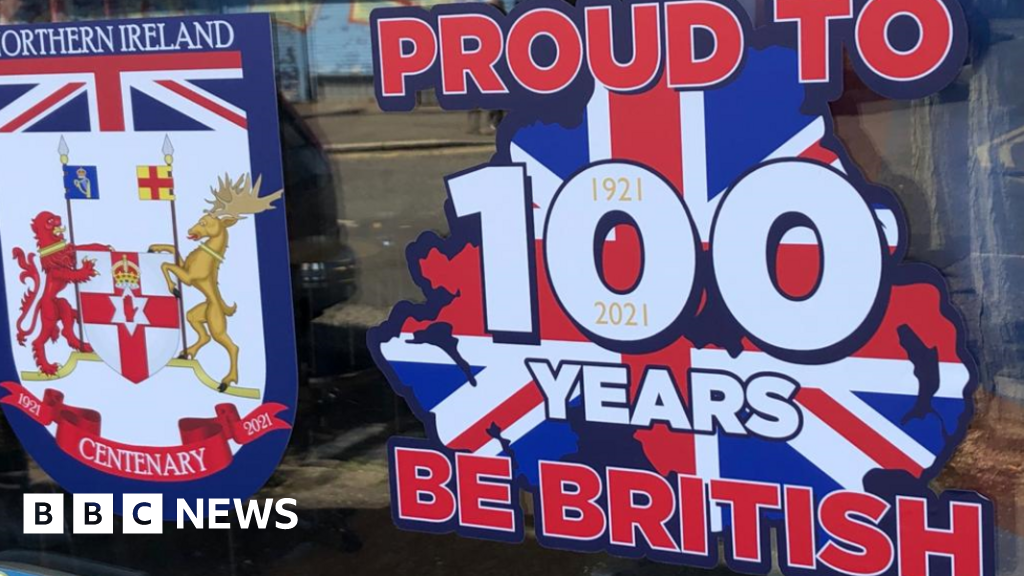 However, Irish president Michael D Higgins urges caution on interpreting events of the past.
" Brandon Lewis, who is the Northern Ireland Secretary, also said it was a time for reflection.image captionA 'proud to be British' poster displayed in shop window to mark the centenary Looking back on what happened on 3 May 1921, he said: "It's not just the start of Northern Ireland as we know it, it's the start of the United Kingdom as we know it.However, he added: "A hundred years on, Northern Ireland is a beacon around the world with the Good Friday Agreement for how to reconcile, and have peace and prosperity and grow from what has been a troubled past in some part."I think there is a lot to be hugely proud of, not least of all when you look at the innovation and enterprise that's across Northern Ireland.
NI's birthdate not marked by pomp or fanfare The BBC News NI website has a dedicated section marking the 100th anniversary of the creation of Northern Ireland and partition of the island.Year '21: You can also explore how Northern Ireland was created a hundred years ago in the company of Tara Mills and Declan Harvey.