bbc.com
30 Apr, 2021 05:45 am
NI 100: Historians declare 3 May as Northern Ireland birthdate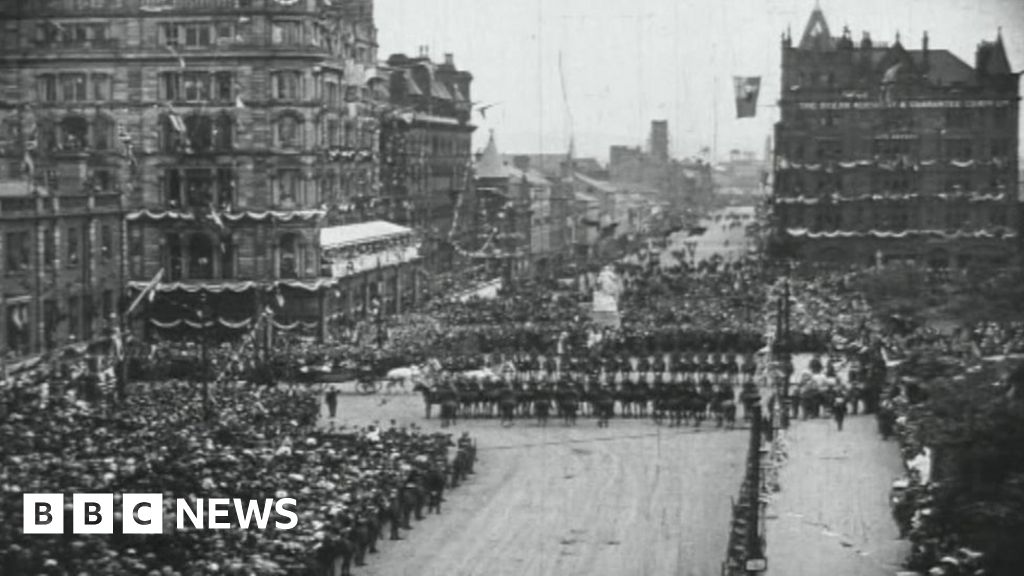 The exact age of Northern Ireland has divided opinion, with several dates having been considered.
NI 100: Historians declare 3 May as Northern Ireland birthdate By Mark Simpson BBC News NI Published About sharing British Pathé p image captionThousands of people lining the streets to see King George V open the Northern Ireland Parliament at Belfast City Hall in June 1921 A panel of historians set up to advise the government on Northern Ireland's centenary has settled on 3 May 1921 as the birth-date of the state.The exact age of Northern Ireland has divided opinion.She explained why 3 May 1921 is the date which should be regarded as the beginning of Northern Ireland.Proni p image captionThe Government of Ireland Act drew a border in Ireland, effectively creating Northern Ireland "That's the date on which the legislation comes into effect," she said.
"The following day the lord lieutenant moves the writs for the holding of elections for the parliament of Northern Ireland and the parliament of Southern Ireland." The Northern Ireland Assembly has also identified the same date.