bbc.com
01 May, 2021 01:45 am
NFL draft 2021: Meet Trevor Lawrence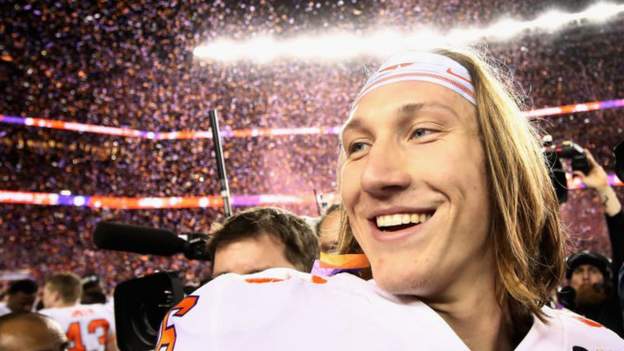 From try-outs to Donald Trump; how Trevor Lawrence became a generational talent selected first in the NFL draft.
Ever since he became the country's top-ranked quarterback in high school, he'd been touted as a future first overall pick in the NFL draft.The 21-year-old had a remarkable record of 86 wins and four defeats across seven years in high school and college, but he is not only an exceptional athlete.By the time they moved into high school at 14, Lawrence was 6ft 3in, being asked for autographs and doing media interviews." p At both high school and college, it took just a handful of games for Lawrence to earn the starters' job.
At high school, wide receivers would transfer from 40 miles away to play on the same team, people travelled from out of state to watch.At both middle and high school, the team switched from a run-oriented game to suit the incoming quarterback talent.