go.com
25 Nov, 2021 10:45 am
NASA's asteroid mission may show how planet with metal core, like Earth, formed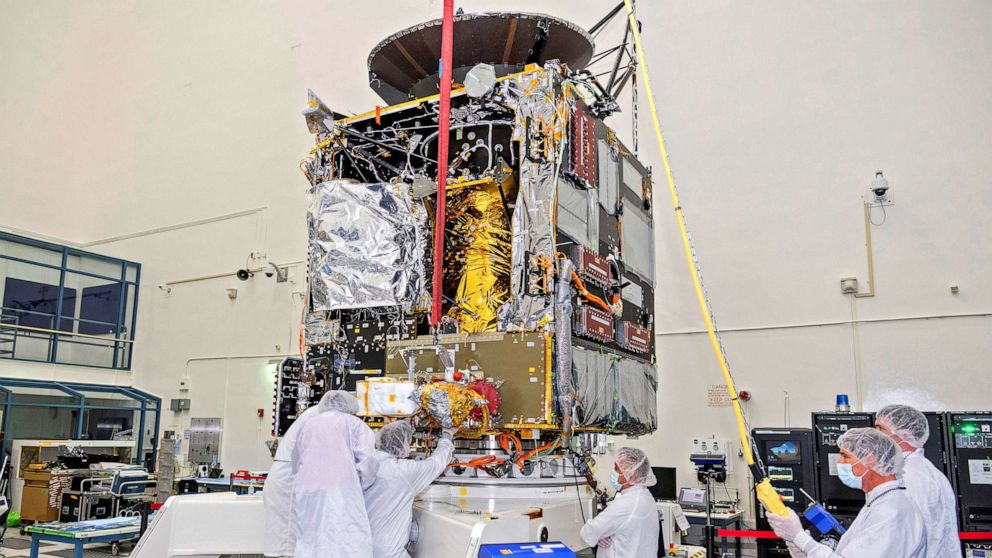 It will take years to reach the asteroid called Psyche.
5 billion miles into deep space with an assist from Mars.She was shocked in early 2017 while vacationing in the woods of Massachusetts with little cell phone reception when a call came that NASA had chosen her project against all of its competitors to be built and fly into deep space.For the first time in a deep space mission, the team recruited a commercial satellite company to help build the main structure of Psyche.What we needed to do though is figure out how we are going to take that big bus structure and fly it to deep space," JPL Project Manager Henry Stone, who is in charge of getting Psyche built and ready to fly in time for launch next year, told ABC News.
But Maxar's satellites have not gone into deep space.Deep Space Optical Communications will attempt to use lasers millions of miles from Earth to beam back data that could have so much bandwidth that it could even stream video, if it works.