thecollegefix.com
11 Jan, 2021 21:30 am
Middlebury says it may rescind Rudy Giuliani's honorary degree for 'fomenting insurrection'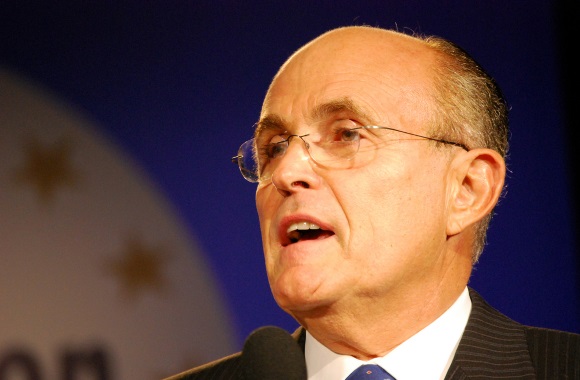 Declines to provide timeline, criteria for making decision.
The Editorial Board calls for the college to rescind Rudy Giuliani's honorary degree, citing his role in undermining democratic institutions and provoking a violent insurgence targeting the Capitol on Jan 6.Patton would only say the administration "has initiated the process we have put in place to consider revoking an honorary degree," and officials "will have more to communicate to you about this in the days ahead.MORE: Lehigh community tries to get Trump' honorary degree rescinded (again) Like The College Fix on Facebook / Follow us on Twitter p p pp p Declines to provide timeline, criteria for making decision Fifteen years ago, the editor-in-chief of the Middlebury Campus resigned for portraying its upcoming commencement speaker, former New York City Mayor Rudy Giuliani, as Adolf Hitler.
The Middlebury Campus also cited Giuliani's behavior before Wednesday.co/kh22ZWNGnx — The Middlebury Campus (@middcampus) January 10, 2021 A spokesperson for Middlebury declined to answer College Fix questions about the role the editorial played in the administration's decision to consider rescinding the degree, and the timing of Patton's announcement.