news.com.au
25 Nov, 2021 11:45 am
Melbourne protests: Fury over 'White Rose' stickers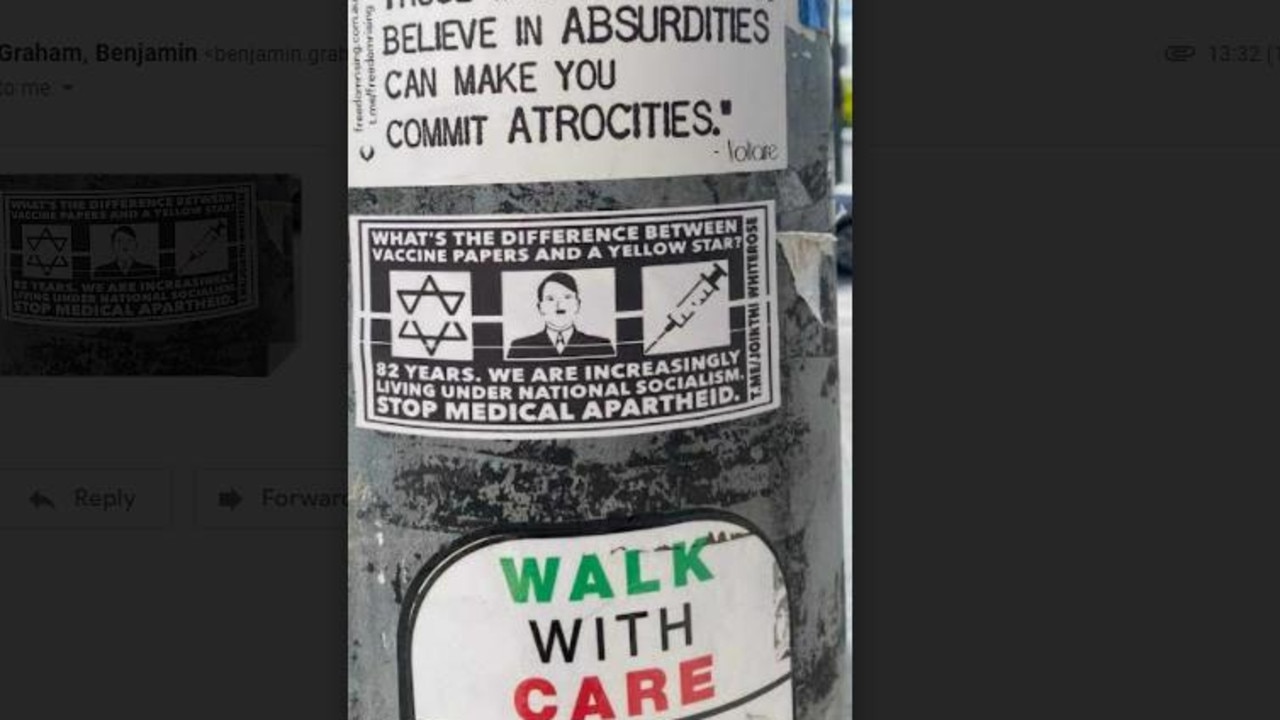 Vile stickers from a group comparing themselves to one of history's most famous resistance movements have appeared at pedestrian crossings in Melbourne – stoking outrage from the Jewish community.
The group conducted an anonymous leaflet and graffiti campaign that called for active opposition to the Nazi regime." h4 Anti-vax mum hiding over disturbing photo Anti-vaxxers' 'indefensible' act Dr Abramovich has become increasingly concerned with the common comparisons with the Nazi regime in the vaccine debate in Australia.He said those posting images that make a link between the two are traumatising members of the Jewish community, particularly to Holocaust survivors and those who lost family members to the Nazi regime." The group posting the stickers appear to compare themselves to the White Rose movement against the Nazis in the 1940s.
The White Rose was a nonviolent, intellectual resistance group in Nazi Germany led by a group of five students and a professor from the University of Munich, including Hans Scholl, Alexander Schmorell, Willi Graf, Christopher Probst, and Sophie Scholl.au the stickers posted by the group in Melbourne comparing themselves to the White Rose were "hateful and cruel".