newsweek.com
23 Sep, 2021 12:15 am
Marvel's 'What If...?' Episode 7 Ending Explained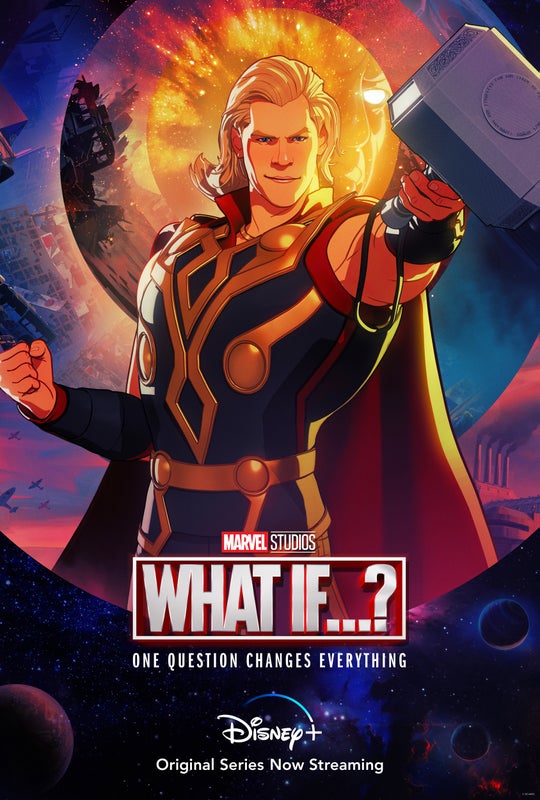 The latest episode of "What If...?" was a hilarious look at what the God of Thunder Thor would have been like without Loki, but ended with a shocking reveal.
👀 it was like Ultron but Thanos but also Vision 👀 #WhatIf — Gianne, Paragon of Nope 🤡 (@lenaluxor) September 23, 2021 Ultron/Vision showing up at the end of the #WhatIf episode…with all 6 infinity stones!com/tvHhfaxhTB — Tre (@TC_2NYCE) September 23, 2021 #WhatIf Me: Oh see?com/M2BdHjear1 — Asher Edlin (AfroOtaku917) (@TheAfroOtaku) September 23, 2021 #WhatIf SPOILERS!com/z530vKfGp2 — sabrina ४ saw shang-chi x3 (@visiondarling) September 22, 2021 #WHATIF #WhatIfthor WHAT!
com/iQHLc6MNyt — Hitesh Joshi (@_h_i_t_e_s_h_) September 22, 2021 anyone else wondering who ultron vision sacrificed to get the soul stone 😵‍💫😵‍💫🥴 it's been on my mind since i watched the episode #WhatIf pic.com/V2gwj4YOyk — joe (@mcumagik) September 22, 2021 Marvel fans were, understandably, surprised by the plot twist, and took to Twitter to share their reactions.