fxstreet.com
03 Feb, 2021 14:45 am
Markets buoyed by return to normality as Gamestop effect fades.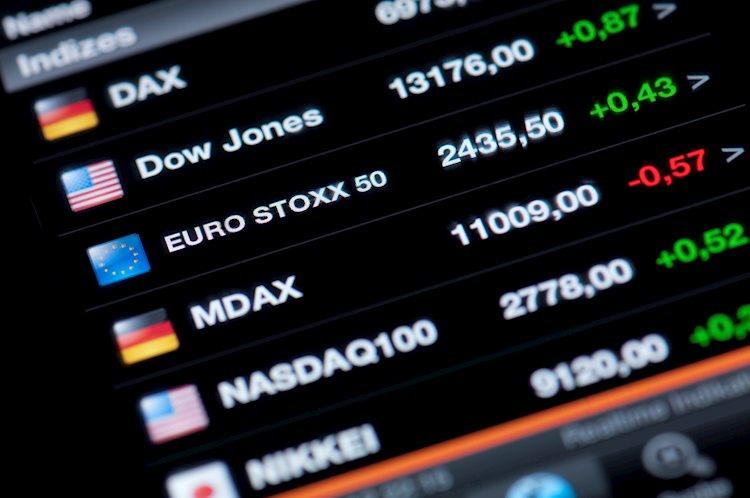 FXStreet New Equities homepage European indices were mixed on Wednesday as the FTSE was down 0.3%, Dax up 0.5% and Euro Stoxx up 0.1%. Overnight, Asia
AstraZeneca (AZN) Stock News: AstraZeneca vaccine reduces virus spread and delay between doses works Alibaba (BABA) Stock Price and News: BABA posts solid results, ANT Group reaches deal with Chinese regulators Palantir Technologies (PLTR) Stock Price and News: Palantir (PLTR) suffers the dreaded Gamestop fall!Gamestop (GME) Stock Price and Forecast: GME settles below $100, sheds 5.50% in post-market trading Apple (AAPL) Stock Price Forecast: Apple Inc always worth taking a bite!Update: Fed's green light battles profit-takers Gamestop (GME) Stock Price and Forecast: Are shares going to break $500 today?
AAL Stock Price: American Airlines Group inc soars, squeezing short sellers, shrugging covid concerns GE Stock Forecast: General Electric Company (GE) flat as Morgan Stanley raises price target NIO Stock Price and Forecast: NIO's recent weakness tests key support level PLTR Stock Price: Palantir Technologies Inc (PLTR) signs enterprise partnership with Rio Tinto (RIO) NNDM Stock Price: Nano Dimension Ltd pauses for breath after recent rally Gamestop (GME): Should I buy or should I sell Gamestop now?37% after raising funds, bullish analysis Gamestop (GME) Stock Price and Forecast: Why is it moving?