bbc.com
03 May, 2021 00:30 am
Lewis Hamilton: Out of an early mistake comes another masterclass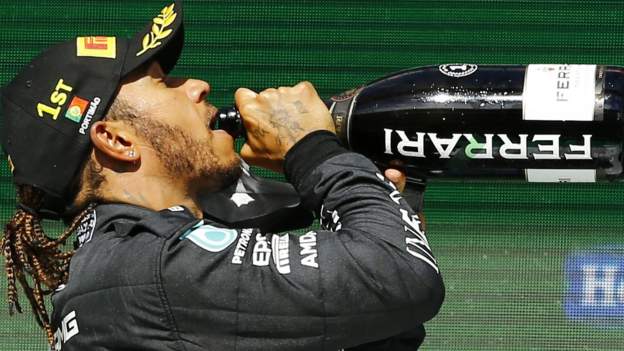 Mercedes may have started the season on the back foot, but Lewis Hamilton makes up the difference.
The fight Hamilton and Mercedes are facing against Max Verstappen and Red Bull this year is arguably the toughest they have faced since they began their domination of Formula 1 in 2014.On lap 10, he said, he spotted the Red Bull driver make a mistake at Turn Five, which allowed Hamilton to close in further."Massively excited - and we all are as a team to be in the fight with Red Bull," he said."I feel like maybe Red Bull lost a little bit of performance this weekend because I don't think we improved but from the last race to here [and] I think they took a slight step closer to us for whatever reasons.
Red Bull had an aerodynamic upgrade in Portugal, to diffuser, floor and splitter, but team principal Christian Horner insisted they were "satisfied" to come away from the race with a strong second place on a track on which they finished half a minute behind Hamilton last October, and insisted Red Bull's performance in Portimao "bodes really well for us".Red Bull started the year with a definite performance advantage, especially over one lap.