bbc.com
01 May, 2021 23:30 am
Lebanon Easter biscuit woes symbolise crumbling economy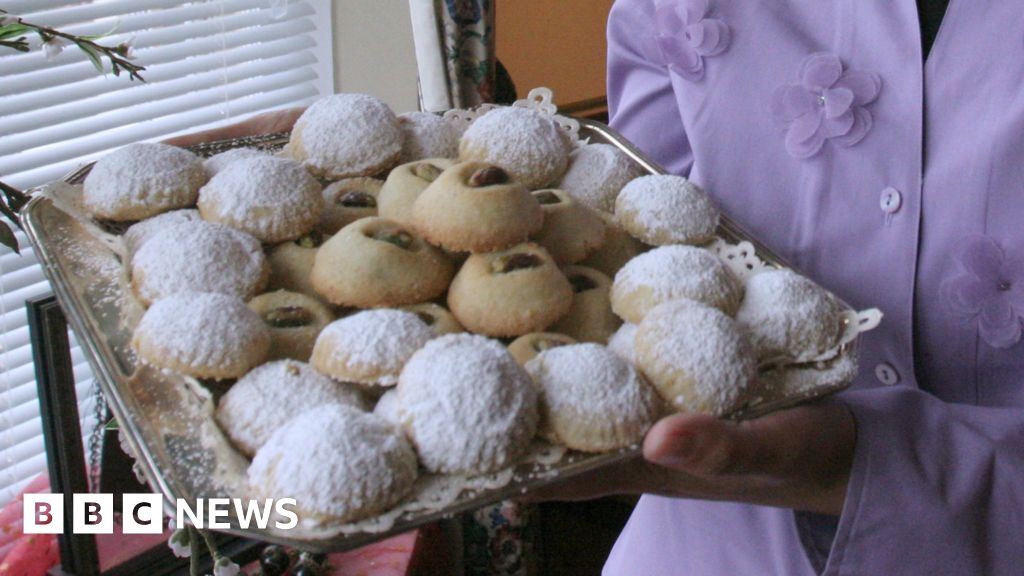 With the cost of living spiralling, even maamoul is beyond the reach of many families.
Lebanon Easter biscuit woes symbolise crumbling economy By Eloise Alanna BBC News, Beirut Published About sharing image captionMaamoul, a festival favourite, is becoming too expensive for many families For Greek Orthodox Christians celebrating Easter, the tradition of making or buying maamoul biscuits plays a key role - but this year things are very different." image captionMaamoul ingredients can cost a sizeable chunk of Rita Stambouli's monthly wage Rita works as a secretary at a hospital.image captionMaamoul are made from ingredients such as semolina, sugar and rose water and filled with pistachio, walnuts and dates Wheat was given to Lebanon at the end of 2020 by Iraq and was reported to have been poorly stored in the football stadium rather than being distributed to the people." image captionLebanon of Tomorrow made and distributed 9,000 maamoul biscuits to families in Beirut With the country under a four-day lockdown against the spread of coronavirus, Orthodox Christians celebrating Easter and Muslims breaking their Ramadan fast with the iftar evening meal will sit down to enjoy the food they can afford.
Rita Stambouli is Greek Orthodox and lives in Zahlé, a town about an hour's drive east of Beirut in the Bekaa valley.Even the Sawa for Development and Aid, a charity that predominantly supports Syrian refugees and vulnerable Lebanese, is being asked to help more families in the Bekaa Valley.