bbc.com
02 May, 2021 22:30 am
Kill the Bill: Police make two arrests following latest protest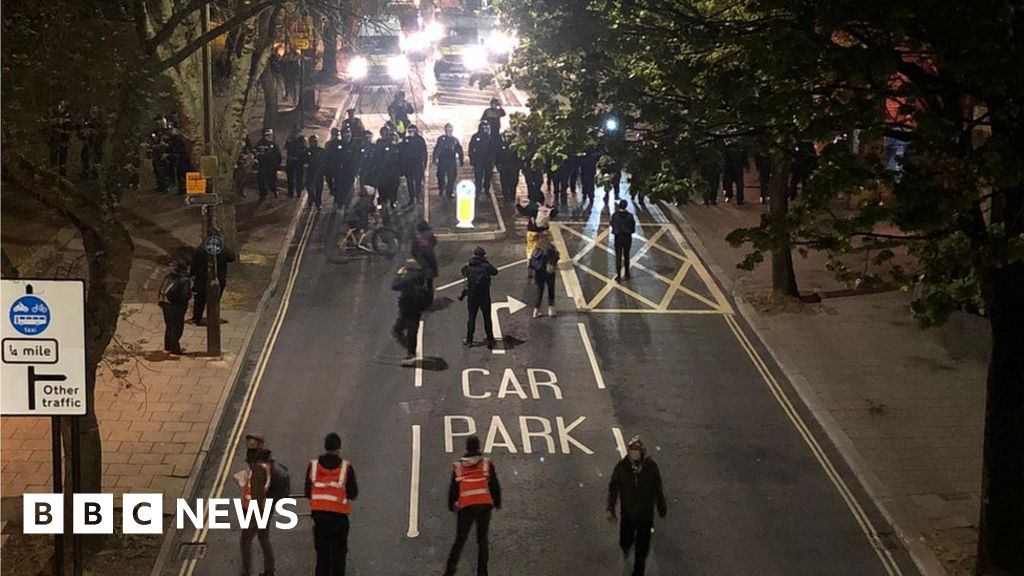 Police say 13 officers were assaulted and bottles were thrown after a peaceful Kill the Bill march.
Police said a 35-year-old had been held on suspicion of assaulting four emergency workers.Police said items were thrown at officers by a group which gathered outside a High Street property after a peaceful protest had ended.Avon and Somerset Police said about 50 people gathered outside a High Street premises following the march and, due to some anti-social behaviour, a dispersal order was put in place.uk Bristol Avon and Somerset Constabulary Related Internet Links Avon and Somerset Police The BBC is not responsible for the content of external sites.
A 31-year-old was arrested on suspicion of failing to comply with a dispersal order and both remain in custody.Kill the Bill: Police make two arrests following latest protest Published About sharing image captionThe protest was the 12th to take place in Bristol in recent weeks Two men were arrested following the latest Kill the Bill protest in Bristol.