stltoday.com
08 Jan, 2021 04:00 am
January 7 recap: St. Louis news you may have missed today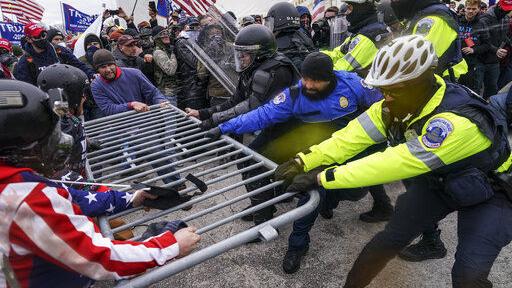 Thursday's news: What you missed while you were at work.
Topics News Alerts Subscribe Blues News Subscribe Breaking News Subscribe Cardinals News Subscribe Daily 6 Subscribe National Breaking News Subscribe Sports SubscribeHot List 31 postponed events we're looking forward to in this year of do-overs Here are some of last year's postponed events that we're looking forward to in 2021.As has become abundantly clear over the past 10 months, d… Law and order Kirkwood High, middle schools defaced with racist graffiti A student reported the vandalism at Kirkwood High around 6 p.i (strong) updates to this series since 1 hr ago p Local Capitol Police officer on life support after pro-Trump riot, union official says Several media outlets initially reporter the officer had died.
Tony Messenger Messenger: Danforth calls his support of Hawley the 'worst mistake' of his life Former senator says Republican Party must disentangle itself from Trump or it will never win again.Politics Missouri lawmaker skips his own swearing-in to attend Trump rally in Washington Rep.