bbc.com
01 May, 2021 10:45 am
Israel crush: Israel mourns as festival crush victims identified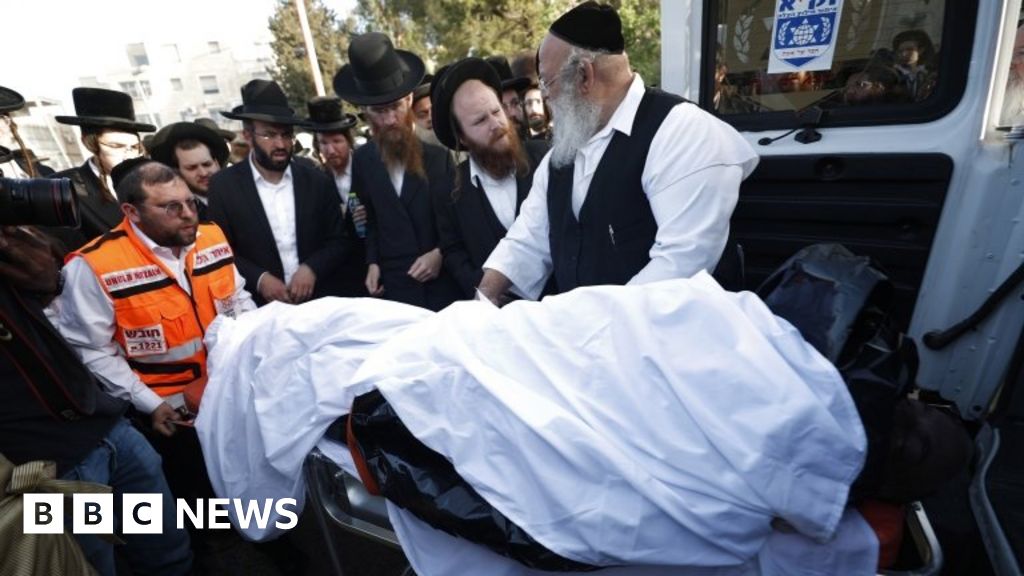 Some 32 of those killed in a stampede at a Jewish festival are identified, with funerals to follow.
It was along one of those paths where witnesses said the crush of people began at around 01:00 local time (22:00 GMT Thursday).Some witnesses said the incident had begun when police closed the passageway, said to be 3m (10ft) wide.AFP p image captionSome witnesses said people fell down a narrow staircase before the crush Regional police chief Shimon Lavi told reporters at the scene he took upon himself "the overall responsibility, for good and for bad" and was "ready for every inspection".AFP p image captionMourners attended a funeral ceremony in Jerusalem Prime Minister Benjamin Netanyahu visited the scene, and promised that an inquiry would ensure such a tragedy did not happen again.
US President Joe Biden called Prime Minister Netanyahu to offer his condolences.UK Prime Minister Boris Johnson said his thoughts were with "the Israeli people and those who have lost loved ones in this tragedy" and German Chancellor Angela and offered her "heartfelt sympathies".