bbc.com
02 May, 2021 16:45 am
Israel crush: British man named among victims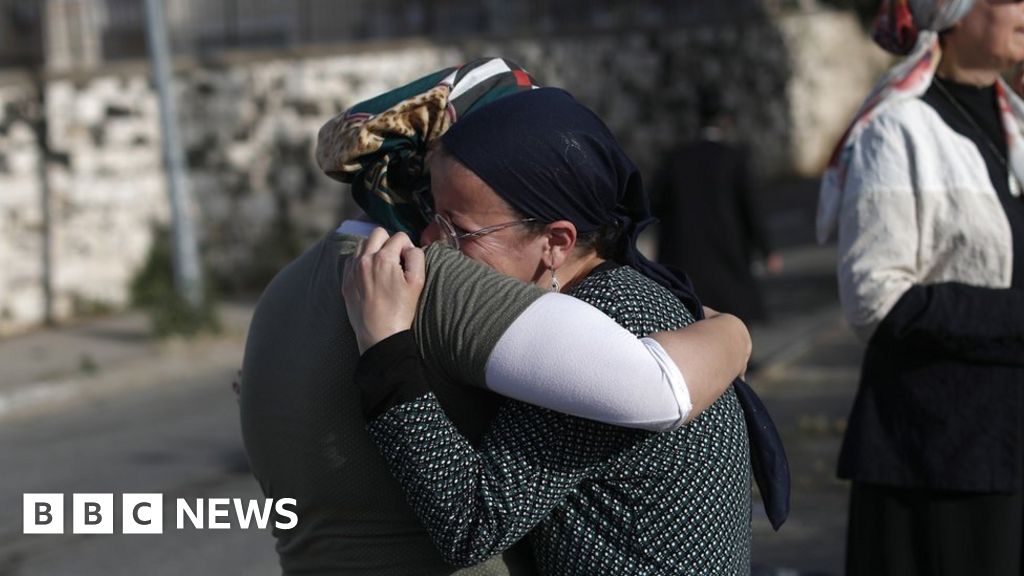 Manchester student Moshe Bergman was among 45 people killed at the religious festival.
Israel crush: British man named among victims Published About sharing EPA p image captionFunerals are being held after the crush at a Jewish festival A British man who died in a crush at a Jewish festival in Israel was in the country to study, a family spokesman said.EPA p image captionThe annual Lag B'Omer festival is usually marked with prayers and celebrations "When we heard the general news [about the crush], it was bad enough because this is one of our most joyous days in our whole calendar and Meron is the focal point of it all," Mr Saunders, who represents Kersal on Salford City Council said.EPA p image captionIsrael held a national day of mourning on Sunday Nearly 100,000 mostly ultra-Orthodox Jews attended the event, which takes place at one of the holiest Jewish sites in Israel.Day of mourning after deadly crush at Jewish festival UK united in grief with Israel after festival crush The work of identifying the dead was paused for 24 hours on Friday evening to mark the Sabbath, the Jewish day of rest.
Some 150 people were also injured at the Lag B'Omer festival, near Mount Meron in northern Israel, when they became trapped in an overcrowded passageway.What is the festival of Lag B'Omer?