bbc.com
28 Apr, 2021 17:45 am
India's Covid crisis: NI donate oxygen generators to India Covid fight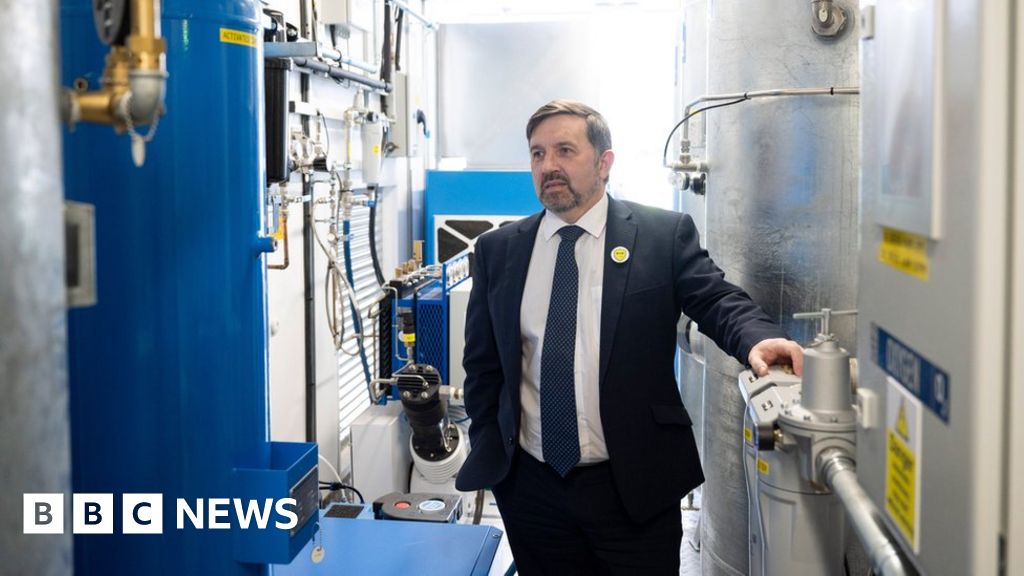 Three generators, each producing 500 litres of oxygen a minute, will help during India's second surge.
India's Covid crisis: NI donate oxygen generators to India Covid fight By Lesley-Anne McKeown BBC News NI Published About sharing Coronavirus pandemic Michael Cooper p image captionHealth Minister Robin Swann said the donation was a significant contribution to the international response in India Three oxygen generators capable of producing 500 litres of oxygen a minute are being sent to India from Northern Ireland.India Coronavirus pandemic NI Health Robin Swann 'A horror story on repeat': India's Covid crisis Published India's round-the-clock mass cremations PublishedHe said: "One of these units is able to produce 500 litres of oxygen a minute." image captionEach of the generators can produce up to 500 litres of oxygen per minute Mr Swann said the offer was a "significant contribution" to the international response.
" Meanwhile, four other oxygen generators have been installed at hospital sites across Northern Ireland and one has been retained as a reserve.Stormont Health Minister Robin Swann described the scenes coming from India as "terrifying and worrying".