bbc.com
02 May, 2021 23:30 am
India Covid: Inside Delhi's oxygen crisis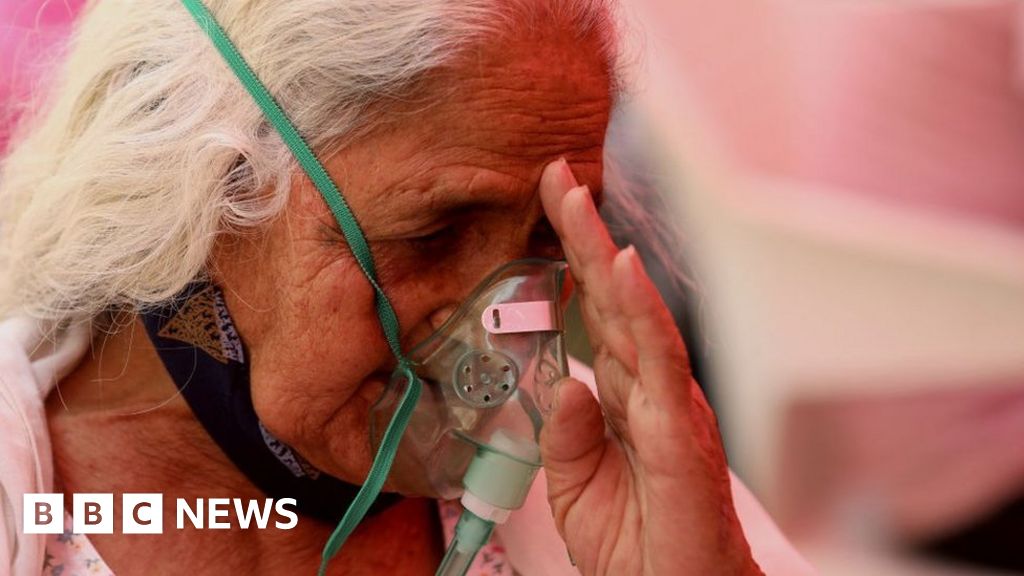 Doctors in India's capital are forced to turn patients away and plead for vital supplies of oxygen.
India Covid: Inside Delhi's oxygen crisis By Vikas Pandey BBC News, Delhi Published About sharing Coronavirus pandemic Getty Images p Hospitals in Delhi started facing shortages of oxygen nearly two weeks ago." Getty Images p image captionPeople are waiting for up to 12 hours to get a cylinder filled SOS calls from hospitals, particularly small ones that rely on cylinders and don't have a storage tank, come almost every day.Getty Images p image captionSome charitable organisations are helping those who can't get a bed and cant afford to buy a cylinder Delhi's high court on Saturday said "enough is enough".Getty Images p "With each passing minute in the queue, my father was running out of oxygen.
Getty Images p image captionCrematoriums in Delhi are running day and night But he says "the situation is becoming more dire with each passing day".And the oxygen crisis comes as coronavirus cases continue to surge.