bbc.com
29 Apr, 2021 00:45 am
India Covid-19: Deadly second wave spreads from cities to small towns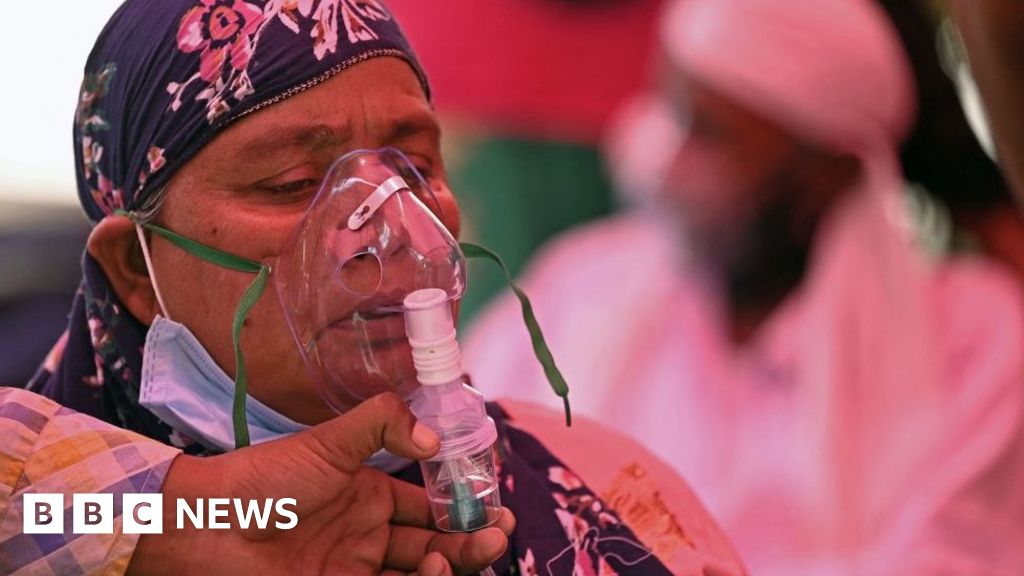 The virus is spreading to remote corners of India where healthcare is poor and the crisis under-reported.
All oxygen beds were occupied, and only two out of the district's 329 ICU units were free on 27 April.Yogi Adityanath, the state's chief minister, recently said there was no shortage of drugs, hospital beds or oxygen, but experts say the reality on the ground is vastly different.Getty Images p Social media is awash with posts from people from the state pleading for beds, oxygen and drugs like remdesivir.More than 270 out of 350 oxygen beds in the hospital were occupied.
At least 131 out of its 142 ICU beds were occupied on 27 April and only 10 out of its 771 oxygen beds were free.A senior journalist in the city told the BBC that hospitals were overrun and "this suggests that the actual numbers are much higher".