news.com.au
24 Nov, 2021 02:15 am
House prices Australia: RBA predicts 10 per cent fall in 2023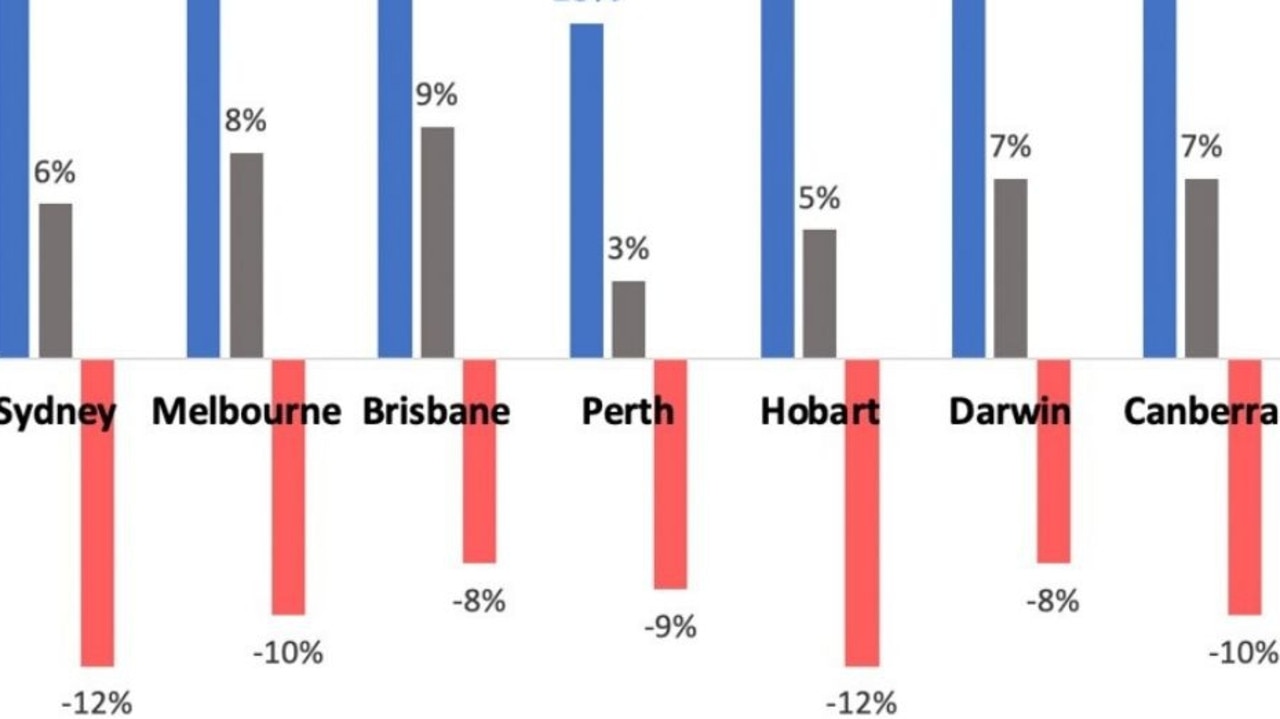 Deep down we all knew this kind of house price growth couldn't last.
The crazy rate of acceleration in Aussie house prices – as shown in the next graph – is now forecast to come to an end, with a big fall in prices in 2023 across the country.After increases in 2022, house prices are predicted to fall in 2023.House prices are anticipated to fall as interest rates rise.The Reserve Bank of New Zealand expects house prices to fall over there for the next two years.
Nobody seems to think that house prices can survive the coming rise in interest rates.If people believe house prices are going to fall, they may hold off buying and thereby cause the price falls to happen sooner than predicted.