news.com.au
17 Nov, 2021 01:45 am
Gold Coast: James Fletcher stabbed coming to aid of neighbour Des Oatridge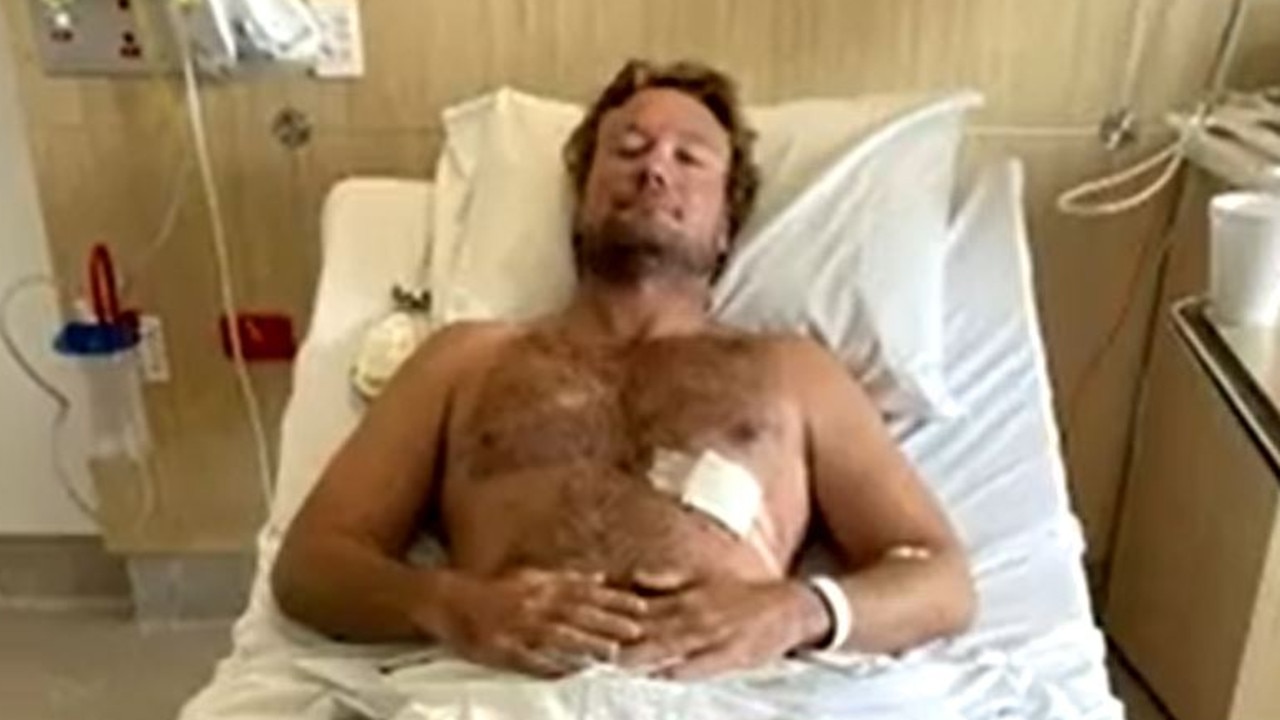 A Gold Coast man has recounted the moment he was stabbed by a would-be burglar as he came to the help of his elderly neighbour in the middle of the night.
Picture: Adam Head The knife was embedded in his sternum but Mr Fletcher said the attacker couldn't pull it out and fled." Mr Fletcher said he came to his neighbour's aid after a large concrete paver was hurled through the back glass slider door of Mr Oatridge's Palm Beach home, just after 9pm." Mr Fletcher said he was concerned for his attacker's mental health, describing the behaviour as "animalistic".Mr Fletcher was taken to Gold Coast University Hospital for treatment to a non-life threatening injury.
Mr Fletcher was treated in hospital for a non-life threatening injury.James Fletcher initially thought his 92-year-old neighbour Des Oatridge was having trouble with his door on Monday night when he heard a loud crash coming from the nearby house.