news.com.au
24 Nov, 2021 09:00 am
George Clooney, Julia Roberts arrive at Qld island transformed into Bali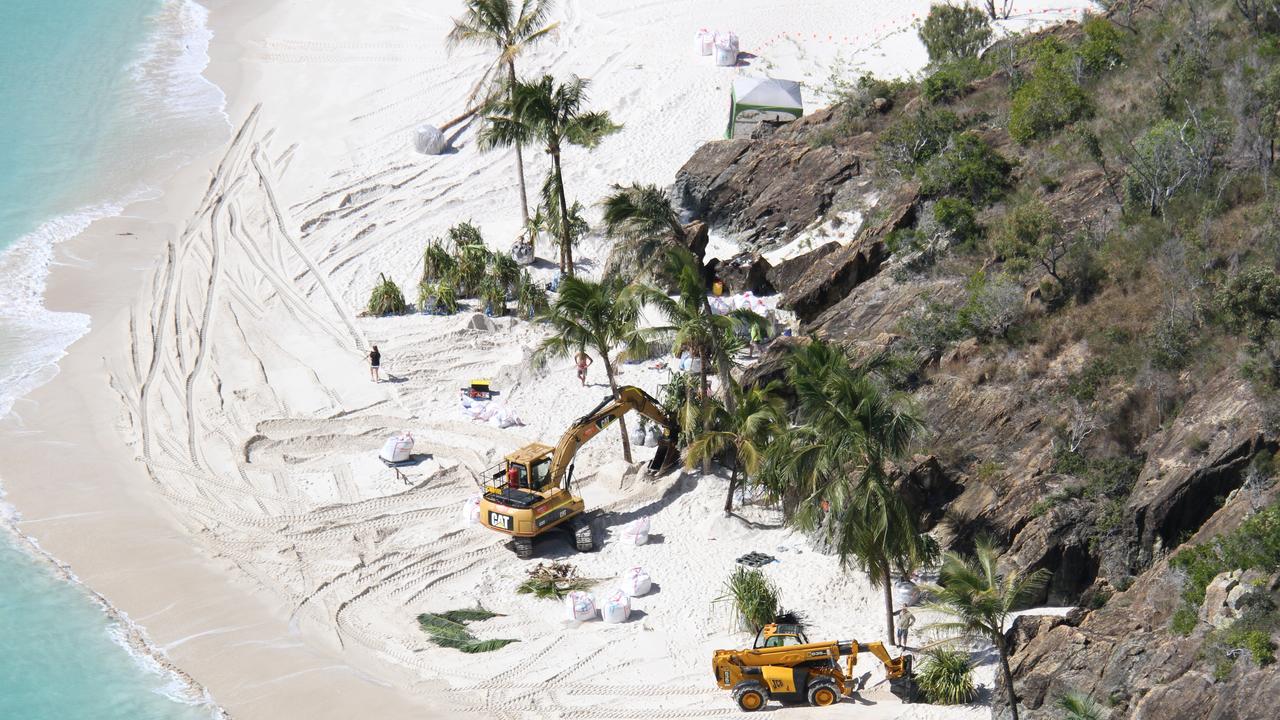 The coronavirus pandemic has made filming movies harder, and more expensive, than ever as countries in the grips of infection waves struggle to keep sets open and people healthy.
A set being constructed on Haslewood Island.Picture: Sharon Smallwood/Whitsunday Times An aerial view of Tongue Point, Apostle Bay, Whitsunday Island, Hill Inlet and Haslewood Island, in the Whitsunday region.Recent paparazzi photos showed the production crew transforming Haslewood Island in the Whitsundays into a Bali lookalike.Haslewood Island and the Whitsundays region has already featured in a number of mass media events.
The 2017 Pirates of the Caribbean instalment, Dead Men Tell No Tales, was shot in the Whitsundays and featured Haslewood Island.People posing on Haslewood Island for Spencer Tunick in 2019.