bbc.com
04 May, 2021 04:30 am
G7: Foreign ministers to discuss rising threats at London summit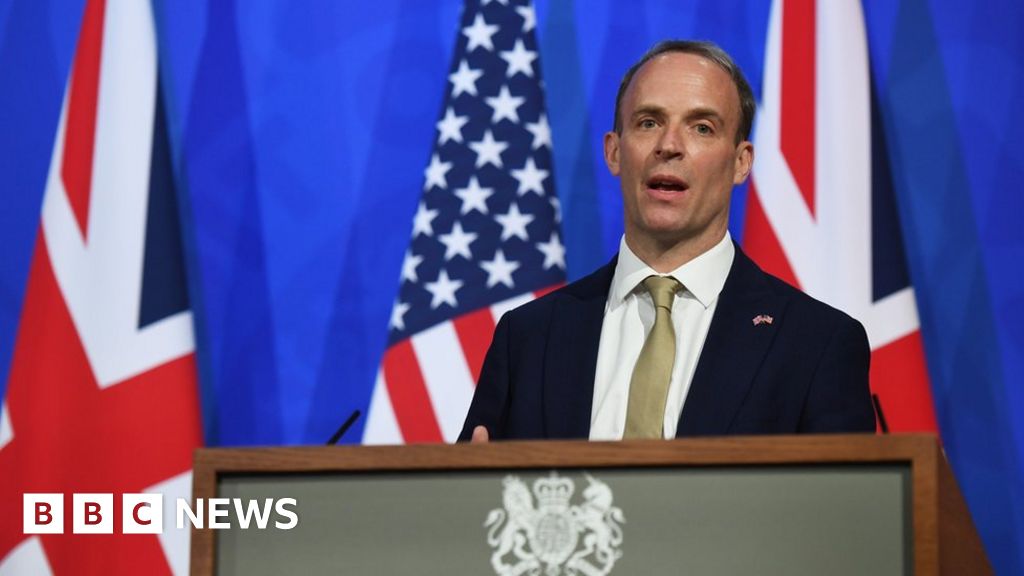 UK Foreign Secretary Dominic Raab will lead the first face-to-face talks in more than two years.
G7: Foreign ministers to discuss rising threats at London summit By Katie Wright BBC News Published About sharing PA Media p image captionDominic Raab (right) held a joint press conference with US Secretary of State Antony Blinken Foreign ministers from the world's leading economies will meet in London later for their first face-to-face talks in more than two years.Talks between the G7 will be held throughout the day on Tuesday, while the foreign ministers will attend a dinner with the guest nations in the evening.For the next few days, foreign ministers will scurry round the clock from meeting to meeting, doing as much business face to face as they can after months of virtual diplomacy.He said it was a chance to tackle "shared challenges and rising threats".
Reuters p image captionDominic Raab discussed trade, security and climate change with Japan's minister of foreign affairs on Monday Mr Raab said: "The UK's presidency of the G7 is an opportunity to bring together open, democratic societies and demonstrate unity at a time when it is much needed to tackle shared challenges and rising threats.Australia, India, South Korea and South Africa have also been invited as guests to the three-day summit, as the UK tries to deepen ties with the Indo-Pacific region.