bbc.com
04 May, 2021 22:00 am
France threatens to cut power to Jersey amid fishing row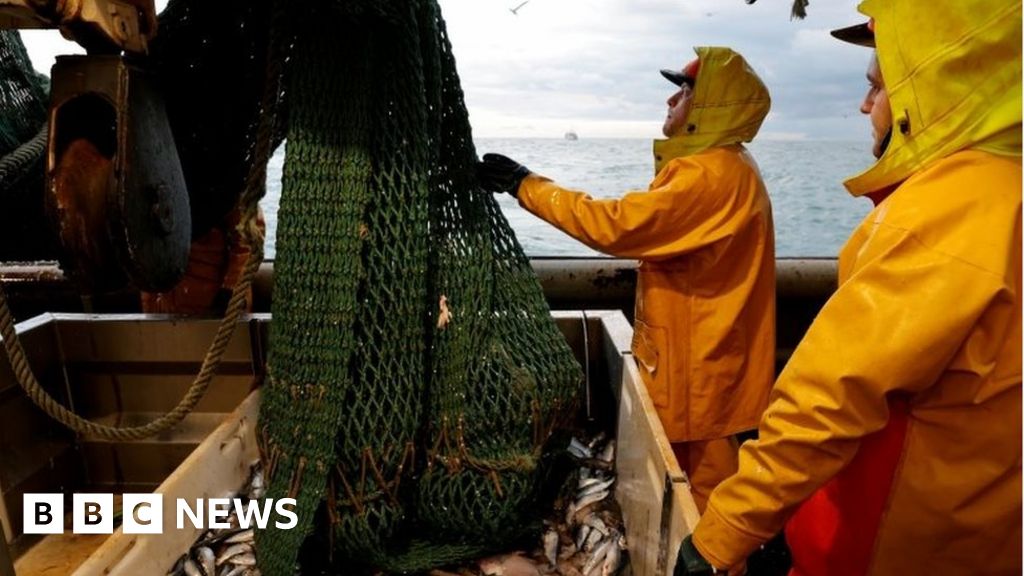 The threat comes amid an escalating row between France and the UK over post-Brexit fishing rights.
France threatens to cut power to Jersey amid fishing row Published About sharing AFP p image captionTensions with the UK have made Channel waters choppier for French trawlers The French government has warned it could cut electricity to Jersey amid an escalating row over post-Brexit fishing rights.European Parliament backs Brexit trade deal Who really owns UK fishing rights?" The latest comments mark an escalation in the row over fishing rights, which has been simmering for months and marked a key sticking point in post-Brexit trade talks." Last week, French Europe Minister Clément Beaune accused the UK more broadly of blocking fishing rights.
Maritime Minister Annick Girardin told the French parliament that new rules governing access to Channel Islands waters were unacceptable.Jersey, the largest of the Channel Islands, receives 95% of its electricity through three underwater cables from France.