bbc.com
04 May, 2021 22:00 am
Five dead after machete attack at Brazil nursery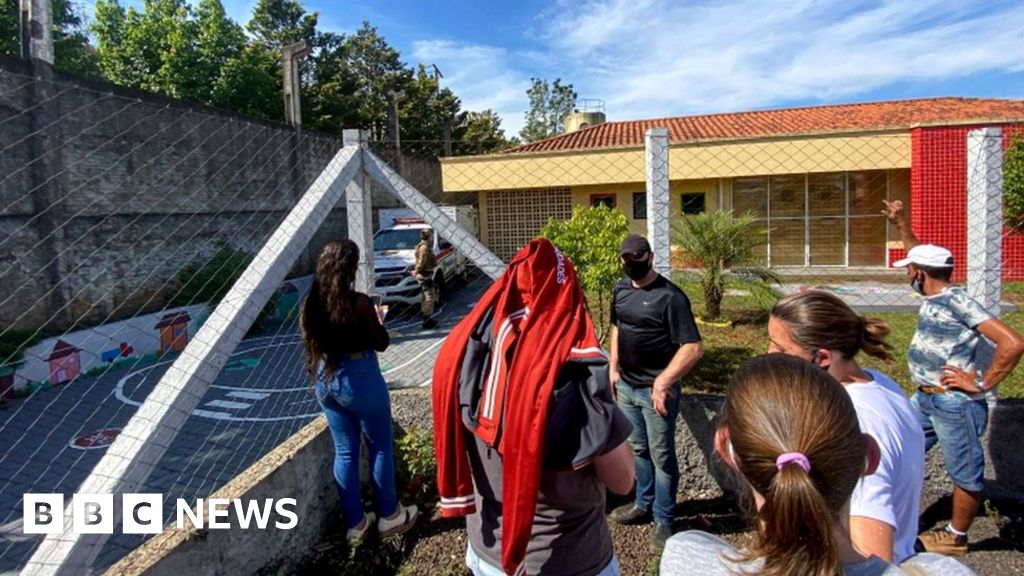 An 18-year-old man stormed into the nursery before turning the weapon on himself, police say.
The victims ranged in age between 12 and 14 years of age And two years ago, in March 2019, two young gunmen killed five pupils, a school administrator and a teacher at the Raul Brasil school near São Paulo.It is not clear what was behind the attack in the small town of Saudades, in Santa Catarina state.The nursery is located in the centre of Saudades, a town of about 9,000 people, and according to Globo news it cares for children under the age of 3.image captionThe attack happened in the town of Saudades "I heard screams [and] cries for help," one employee who was near the nursery at the time of the attack, Aline Biazebetti, told the AFP news agency.
Five dead after machete attack at Brazil nursery Published About sharing EPA p image captionSeveral dozen children were in the building at the time of the attack Five people have died after an 18-year-old man launched a machete attack at a nursery school in Brazil, police say.Several dozen children were in the building at the time of the incident and were forced to hide, officials said.