investing.com
27 Dec, 2020 20:15 am
Factbox-What happens if the U.S. government runs out of money on Monday? By Reuters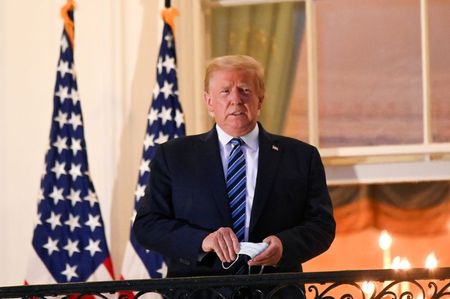 Factbox-What happens if the U.S. government runs out of money on Monday?
Private companies, including McKesson (NYSE: MCK ), UPS and FedEx (NYSE: FDX ), are distributing the doses but have been relying on staff in the Department of Defense and the Department of Health and Human Services for support.MILITARY: The Defense Department continued operating through the last shutdown, which stretched 35 days through late 2018 and early 2019.HEALTHCARE: Previous shutdowns have led to widespread furloughs for workers at the Centers for Disease Control and Prevention (CDC), one of the agencies leading the response to the coronavirus pandemic.LAW ENFORCEMENT: The FBI and other law enforcement agencies continued working during previous shutdowns.
MAIL DELIVERY: Deliveries continued as usual during previous shutdowns because the U.President Donald Trump returns to the White House after treatment for the coronavirus at the White House in Washington p (Reuters) - U.