bbc.com
30 Apr, 2021 14:00 am
Facebook post ends long search for WW1 soldier's relatives 'in hours'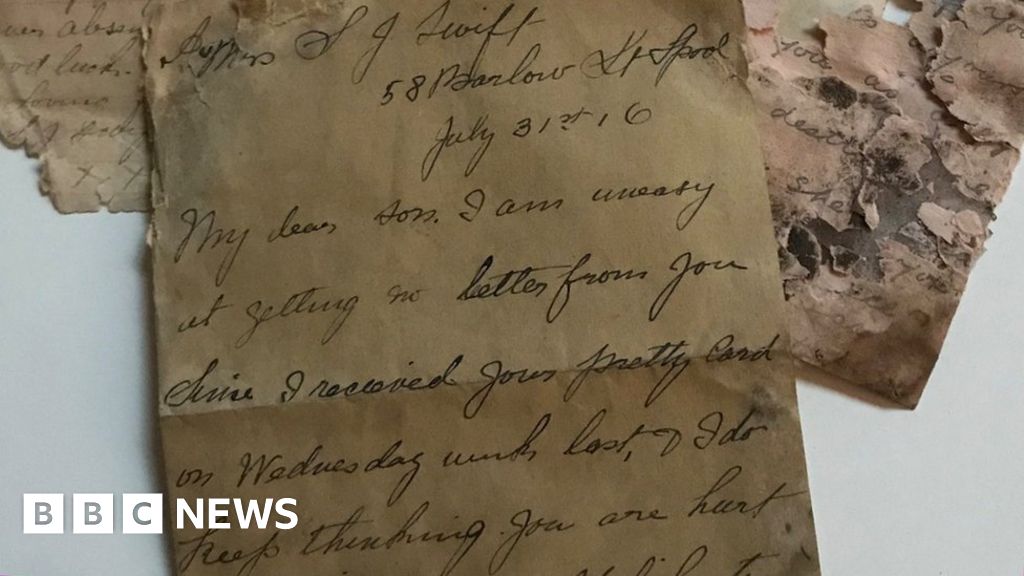 A long search for relatives of a soldier mentioned in letters ends with them being found quickly online.
Facebook post ends long search for WW1 soldier's relatives 'in hours' Published About sharing Memorial 14-18 p image captionMs Bernardet said the letters were "full of support" The family of a World War One soldier, whose letters from home were found under floorboards, have been traced, thanks to a historian's online appeal.Mathilde Bernardet said despite months of research, his family proved elusive, so she posted a plea on Facebook.PA Media p image captionL/Cpl Swift fought at the Battle of the Somme and was later billeted to Noeux-les Mines Ms Bernardet said they were "just simple letters, sent by parents who care about their son".Google p image captionMs Bernardet said she hoped L/Cpl Swift's family could visit his grave in France Ms Bernardet said her team were so touched by the writings, they wanted to find the soldier's relatives to share the letters with them, but the search proved difficult.
The historian, who works for Memorial 14-18 museum at Notre Dame De Lorette, said L/Cpl Swift signed up to fight when the war began in 1914 and arrived in France as part of the King's Own Royal Lancaster Regiment in 1916." L/Cpl Swift was killed a year later at the Battle of Arras at the age of 19 and is buried at the nearby Tilloy British Cemetery.