bbc.co.uk
15 Sep, 2021 11:15 am
Ed Sheeran on award shows: 'The room is full with resentment'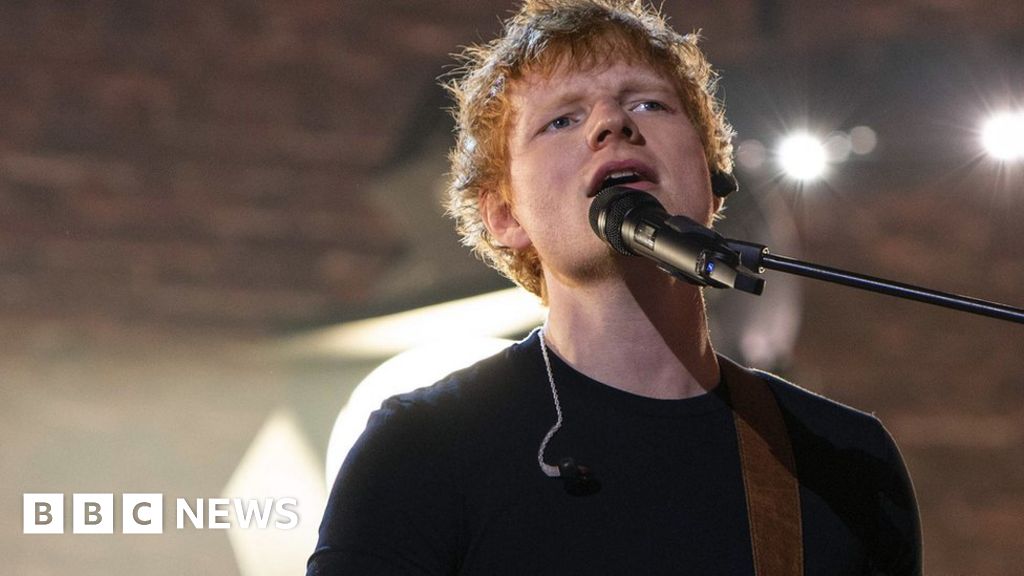 "The room is filled with resentment and hatred towards everyone else," says the star.
Ed Sheeran on award shows: 'The room is full with resentment' By Mark Savage BBC music reporter Published About sharing image captionEd Sheeran said British Award shows are less pressured than their US counterparts Ed Sheeran has revealed his true feeling about award shows in a candid new interview." The Weeknd will boycott future Grammy Awards Ed Sheeran: Fatherhood made me change bad habits The 30-year-old, who performed his new single Shivers at Sunday's MTV Awards, said that UK Award shows felt less competitive."In England, our award shows are just like, everyone gets drunk and no one really cares who wins or loses, it's just sort of a good night out."People get the same feeling as me at those award shows.
" Getty Images p image captionWill and Jada Pinkett Smith boycotted the 2016 Oscars Sheeran isn't the first person to find award shows tedious and uncomfortable.John Gielgud famously declined to accept his best supporting actor Oscar in 1982, saying: "I really detest all the mutual congratulation baloney and the invidious comparisons" that award shows evoke.