bbc.com
02 May, 2021 06:15 am
Democratic Unionists facing divisive leadership battle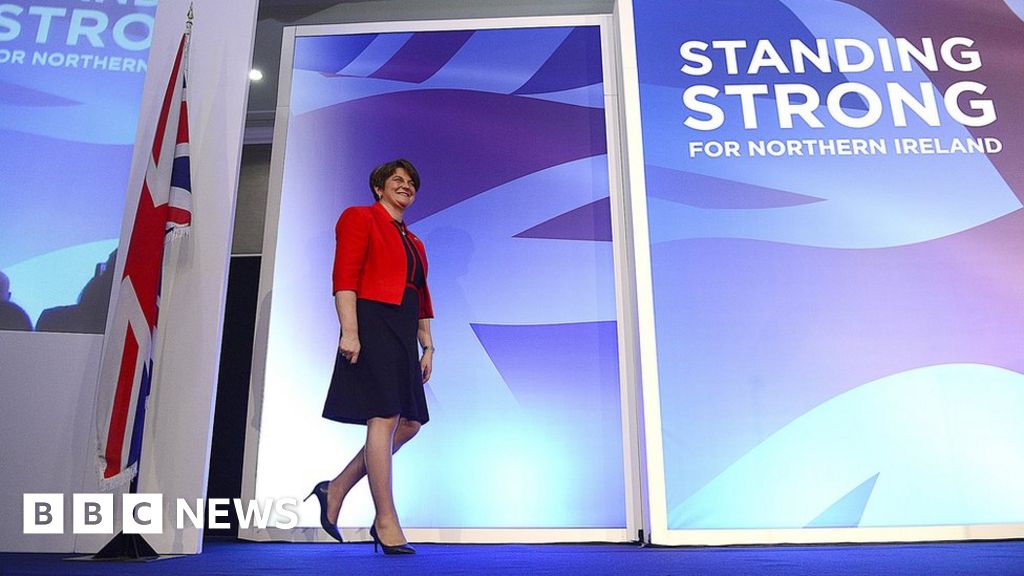 After the demise of Arlene Foster, the DUP could end up with a border down the middle of the party.
Democratic Unionists facing divisive leadership battle Enda McClafferty BBC News NI Political Editor Published About sharing media captionA look back at Arlene Foster's political career It was the grand finale which caught us all by surprise this week, including the central character.Arlene Foster was well aware of a plot, but she hadn't read the script to the end.PACEMAKER p image captionArlene Foster has said politics is a brutal game As Arlene Foster was preparing her resignation speech on Wednesday, Edwin Poots was getting ready to canvass support for his leadership bid." However, it now appears there will be two in the race to succeed Arlene Foster with Sir Jeffrey Donaldson poised to announce his candidacy this week.
Sir Jeffrey Donaldson Arlene Foster Gavin Robinson DUP (Democratic Unionist Party) Foster to quit DUP after leaving leadership roles Published Poots declares bid to succeed Foster as DUP leader Published Majority of DUP MPs and MLAs back Poots, says Frew PublishedThe Democratic Unionist Party (DUP) leader thought her line of duty was to stay in the job, but other DUP actors wanted her written out of the plot.