stltoday.com
29 Dec, 2020 03:30 am
December 28 recap: St. Louis news you may have missed today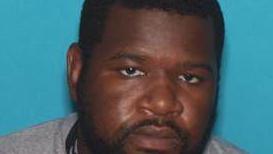 Get a quick digest of today's top local news stories from St. Louis Post-Dispatch.
' Metro COVID-19 vaccinations roll out to 120,000 in Missouri nursing homes.'I'm hoping that it means change is coming' Large-scale COVID-19 vaccinations rolled out on Monday for Missouri's long-term care facility residents and staff.Mizzou Sports News Separating fact from fiction over Mizzou's Music City Bowl fallout The cancellation of this week's bowl game between Missouri and Iowa created some angst over decisions Mizzou made leading up to Sunday's decision.Tony Messenger Messenger: Centene CEO's lamentations about crime in St.
Louis seem dubious Michael Neidorff cites homicides for disinvestment while building new HQ in city with record crime.Metro After huge fire captivated St.