bbc.com
02 May, 2021 09:45 am
Covid-19: Project offers support to overwhelmed Indian doctors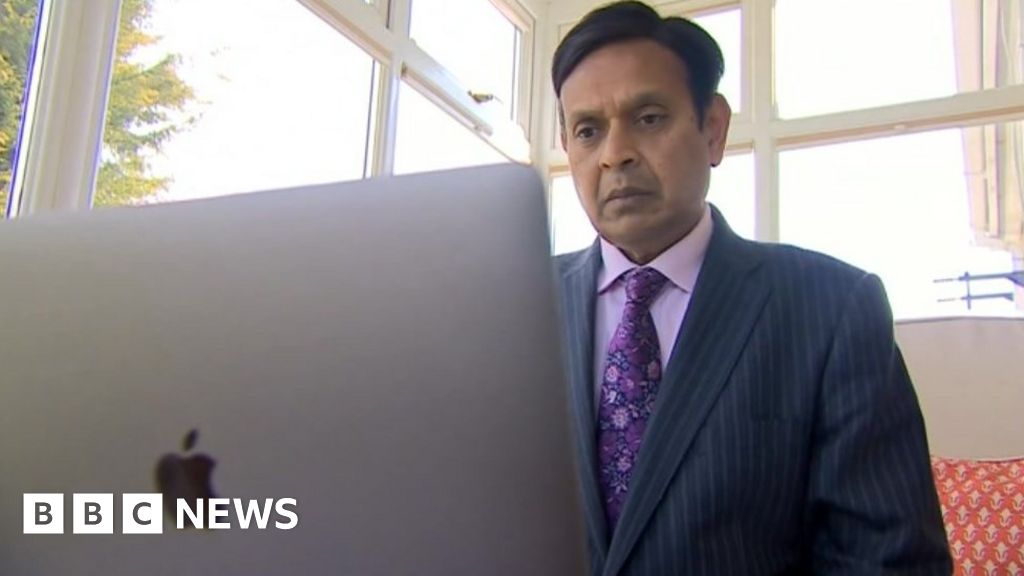 Prof Parag Singhal from Somerset is among those offering online advice to help relieve pressure.
The stories are horrific," said Prof Singhal.Prof Singhal, a specialist at the Weston General Hospital in Weston-super-Mare, said efforts using telemedicine aimed to pass on what has been learned in the UK over the last year.image captionProf Singhal has been in contact with colleagues in India, including Dr Shailee Chandak, who is working at a hospital in Nagpur BAPIO has already signed up 250 colleagues to help in an "outpouring" of support, Prof Singhal said.Covid-19: Project offers support to overwhelmed Indian doctors Published About sharing Coronavirus pandemic image captionProf Parag Singhal is leading efforts to help exhausted doctors treating Covid patients in India A project to relieve pressure on doctors in India as a devastating second Covid-19 wave sweeps the country is being spearheaded from Somerset.
Prof Parag Singhal, the secretary of the British Association Of Physicians of Indian Origin (BAPIO), is offering online advice to junior doctors.uk Weston General Hospital Weston-super-Mare India Coronavirus pandemic Taunton Related Internet Links BAPIO - British Association of Physicians of Indian Originhttps---www.