bbc.com
03 May, 2021 10:30 am
Covid-19: No limit on funeral mourners in England from 17 May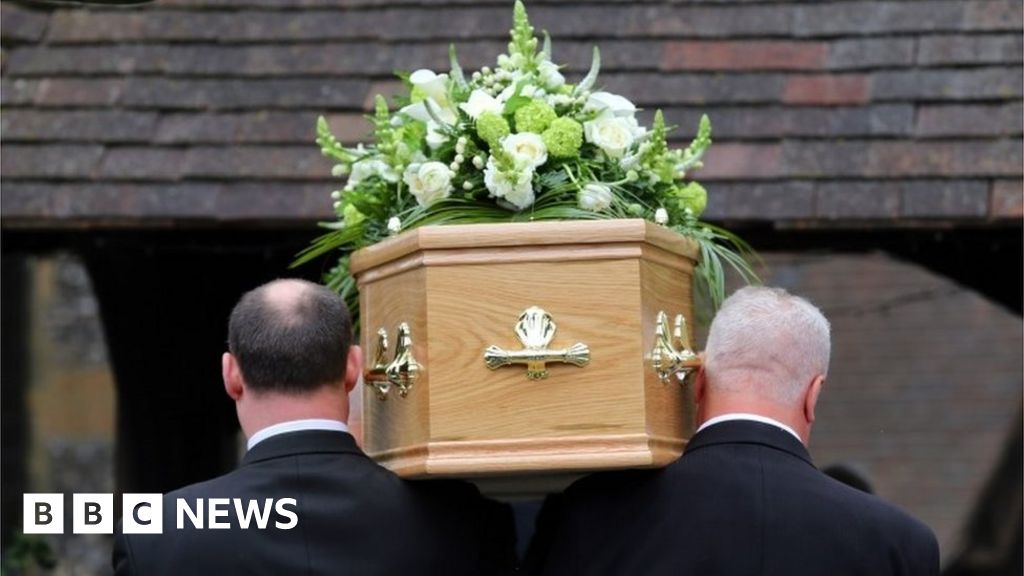 The government is preparing to remove the 30-person legal limit a month earlier than planned.
The All-Party Parliamentary Group (APPG) on coronavirus described airport arrival halls as "a breeding ground for infection".Lib Dem MP Layla Moran, who chairs the APPG, said urgent measures were needed to better detect fake Covid test certificates, reduce overcrowding in arrival halls, and separate those arriving from countries classed as higher risk.In Scotland, up to 50 people can go to a funeral, with plans to extend that to 100 from 7 June.Anger as charge dropped over 150-guest funeral 'More and more people don't want a traditional burial' In other developments, MPs are warning that curbs on foreign holidays should be kept in place to protect the UK from Covid variants.
Gyms, leisure centres and community centres have reopened, with exercise classes for up to 15 adults allowed.And those able to attend have had to do without handshakes and hugs.