bbc.com
04 May, 2021 10:15 am
Covid-19: NI hospitality frustrated at bank holiday closures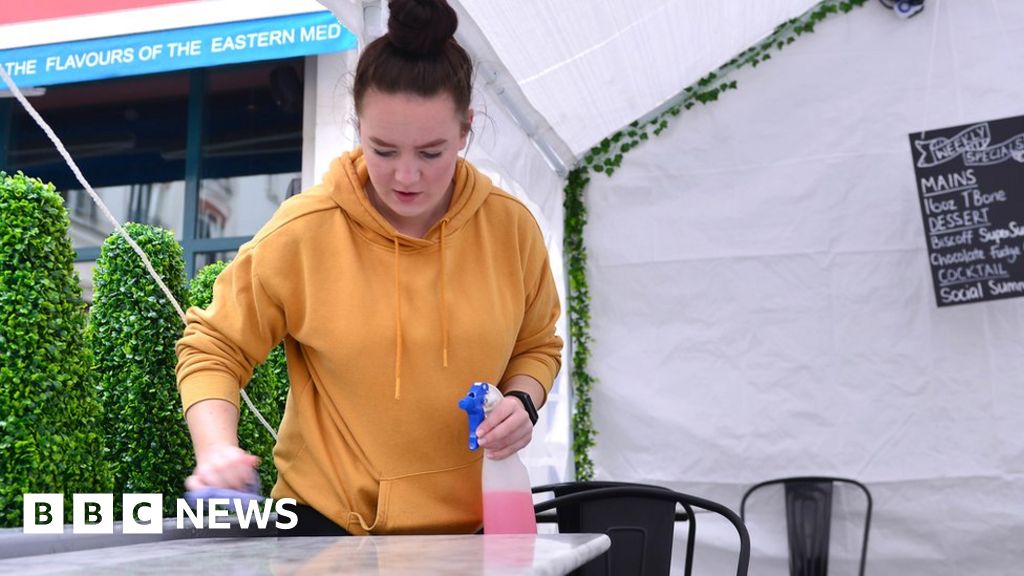 Some hospitality owners said it was not feasible to open their outdoor areas due to adverse weather.
However, adverse weather on Monday's bank holiday meant some businesses could not open outdoor areas.'Chaos' over Covid regulations for outdoor venues What you need to know about NI's lockdown easing Some venues made last-minute adjustments to bring outdoor areas into line with regulations.This allowed venues to reopen from Friday, but in some cases the alterations made some outdoor areas unsuitable for poor weather.Gareth Murphy, owner of Belfast bar Cargo, said it was not feasible to open his outdoor areas in the heavy rain.
PACEMAKER p image captionMany businesss adapted their outdoor areas to comply with regulations from the executive He said he will have to rectify the alterations he made to make his business compliant with Covid-19 regulations when indoor hospitality is allowed to resume on 24 May.Covid-19: NI hospitality frustrated at bank holiday closures Published About sharing Coronavirus pandemic PACEMAKER p image captionSome businesses closed their outdoors areas days after lockdown restrictions eased Hospitality owners who had to close their businesses due to the weather just days after reopening have said they are "frustrated" at the enforcement of Stormont guidelines.