bbc.com
30 Apr, 2021 19:00 am
Covid-19 in NI: 'Good vibe' as shops and pubs reopen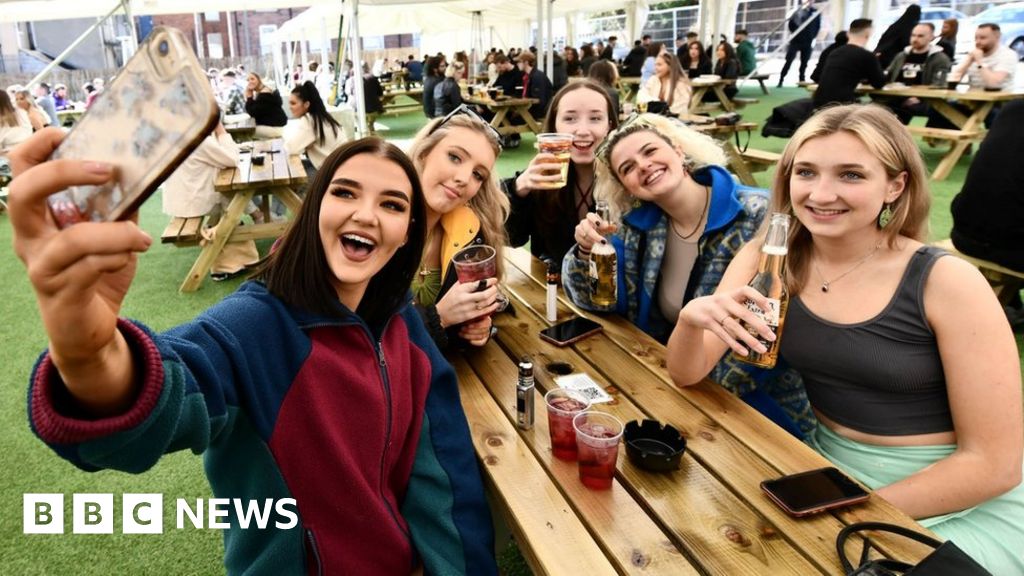 Cafes and gyms also got back to business on Friday as lockdown restrictions were lifted.
Covid-19 in NI: 'Good vibe' as shops and pubs reopen Published About sharing Coronavirus pandemic media caption'Getting out and mixing that with a pint - you can't beat it' Thousands of people have gone shopping or enjoyed drinks at pubs as the Covid-19 lockdown eased in Northern Ireland." In pictures: Northern Ireland begins to reopen Chris Nelmes, the manager of the Boulevard shopping centre in Banbridge, County Down, said there had been an "encouraging start" to business.Pacemaker p image captionOutdoor hospitality venues were popular across Northern Ireland "This year customers have a level of expectation - they're a lot more confident, they know what the rules are this time, they know what to expect in their shopping.Pacemaker p image captionTreadmills were rolling and iron was pumped as gyms reopened on Friday Health Minister Robin Swann has warned the hospitality industry not to seek or promote cross-border business while there is a big difference between Northern Ireland and the Republic of Ireland in the proportion of people who have received a Covid-19 vaccine.
The Stormont executive's advice remains that people in Northern Ireland should "stay local".Ministers have given an indicative date of 24 May for hospitality businesses in Northern Ireland to be allowed to resume trading indoors but that will have to be assessed on 13 May, the next review of the coronavirus restrictions.