news.com.au
24 Nov, 2021 10:15 am
Best caravan park in Australia revealed in 'game changer' award for 2021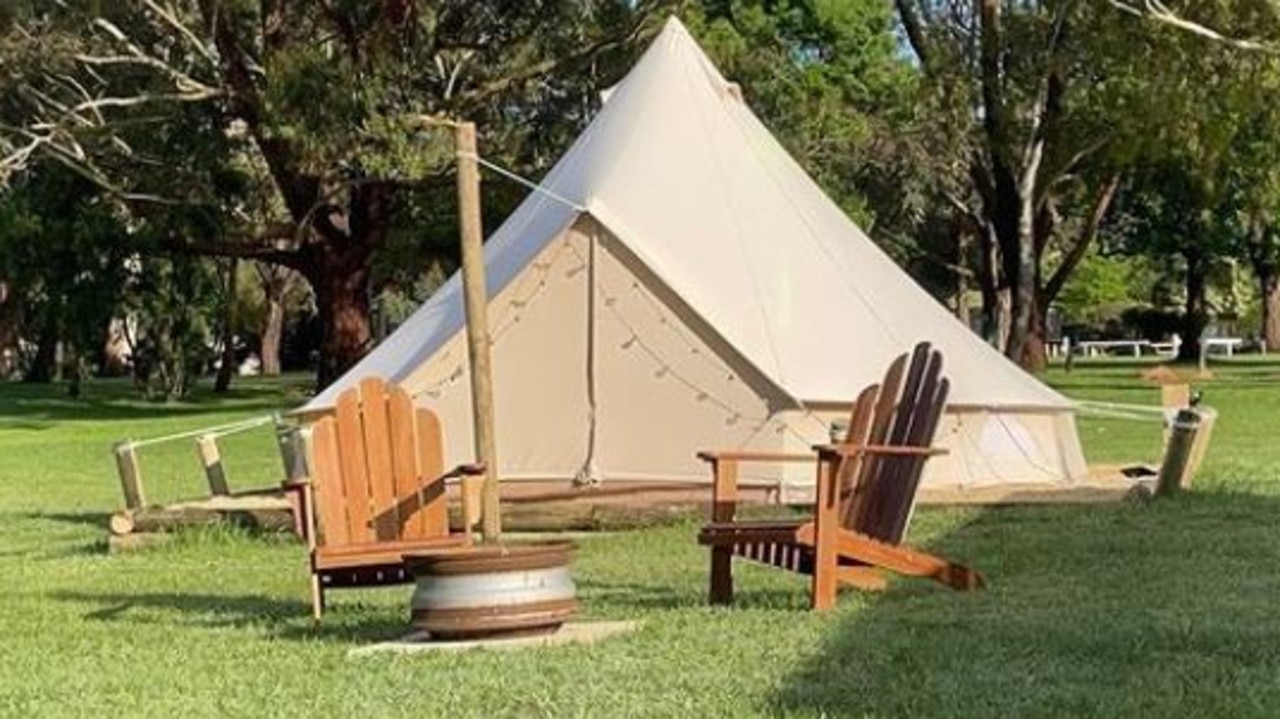 Once considered the summer holiday owned by the grey nomads, campervan and caravan trips have never been so popular — and it's all thanks to the boom in domestic roadtrips thanks to the Covid-19 pandemic.
A caravan park in South Australia has taken out a 'game changing' award — and it's easy to see why.Pine Country Caravan Park now have some dog friendly cabins.Picture: Frank Monger Pine Country Caravan Park has introduced glamping as park of their experience With the hard border in place between South Australia and Victoria sporadically over the past two years, the 'Game Changer' award couldn't have gone to a more deserving — or in need — caravan haven.On the outskirts of Mount Gambier, Pine Country Caravan Park has been cut off from the bulk of its regular visitors – with people within SA the only likely ones to have visited the grounds in the past 12 months.
Emma Vorwerk and Nathan Seal from Pine Country Caravan Park, Picture: Jessica Ball "We couldn't have done it without the great team that we've got." Mr Seal has spent the past 12 months focused on expanding the caravan park's digital marketing presence, given the foot traffic across the border was so low.