bbc.com
04 May, 2021 10:00 am
Arsenal: Thierry Henry warns Daniel Ek's takeover bid could take 'very long' time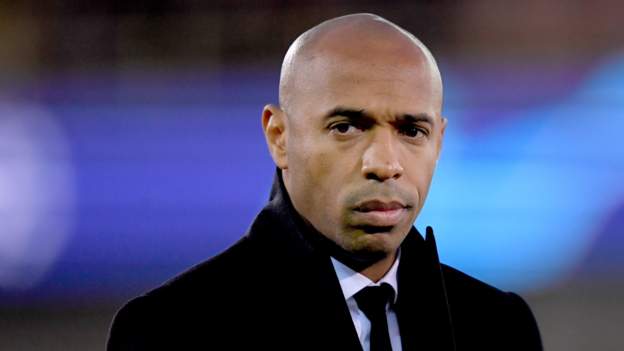 Arsenal legend Thierry Henry warned fans that a potential takeover by Spotify founder Daniel Ek could take a "very long" time.
"He wants to reinject the Arsenal DNA, the identity that's gone," Henry said." World Cup-winning France striker Henry said he and former Gunners team-mates Dennis Bergkamp and Patrick Vieira were approached by the Swedish billionaire to join the bid.But Henry said Ek "will not move away" and will wait "to see if they want to sell" in the future."That is going to take a long time," 43-year-old Henry said.
"He already said he collected the funds so he can make sure he can make a good bid."We know what we want to do but first and foremost we need to make sure we can take over, if they are listening.