Alumni Trustee Candidate Forum available for online viewing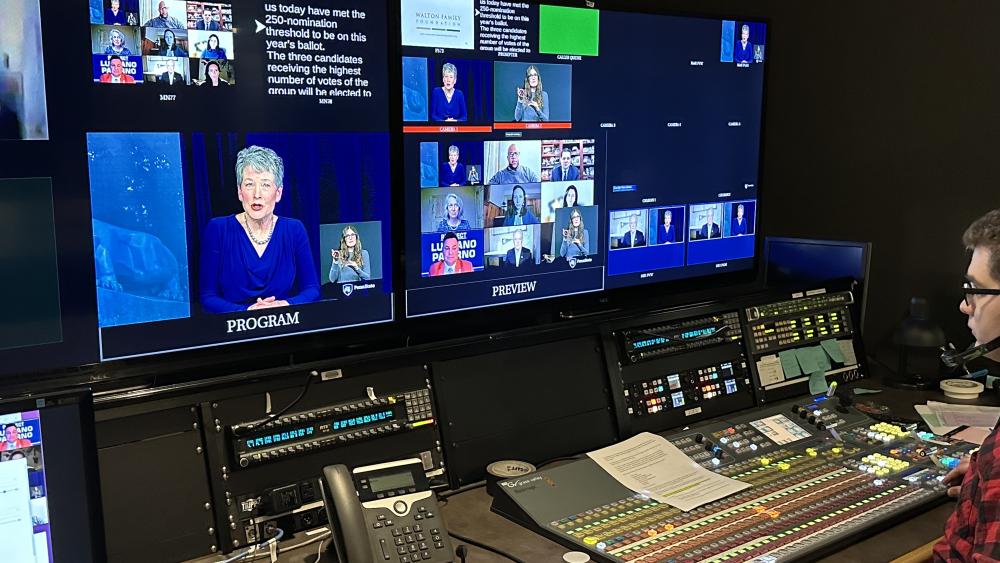 The March 15 Alumni Trustee Candidate Forum is now archived and available for online viewing. Eight alumni candidates are on the ballot for three seats in this year's Board of Trustees alumni elections. Voting runs April 10 through May 4.
Alumni candidates for Penn State's Board of Trustees joined a livestream event hosted by WPSU on March 15.The candidates, listed in ballot order, are: Biographies and statements from each candidate are are available on the Board of Trustees website.The Board of Trustees is responsible for the governance and welfare of the University.Nine alumni-elected trustees are on the board, each serving a three-year term.
Individuals do not have to be Penn State Alumni Association members in order to participate in Board of Trustees alumni elections.Its responsibilities include — but are not limited to — reviewing and approving Penn State's budget; setting tuition and room-and-board rates; approving major building projects across all campuses to support Penn State's academic and research missions; hiring the University president; and authorizes the granting of degrees.