news.com.au
23 Nov, 2021 02:15 am
Airbnb Christchurch shock with racist note requesting no Maori language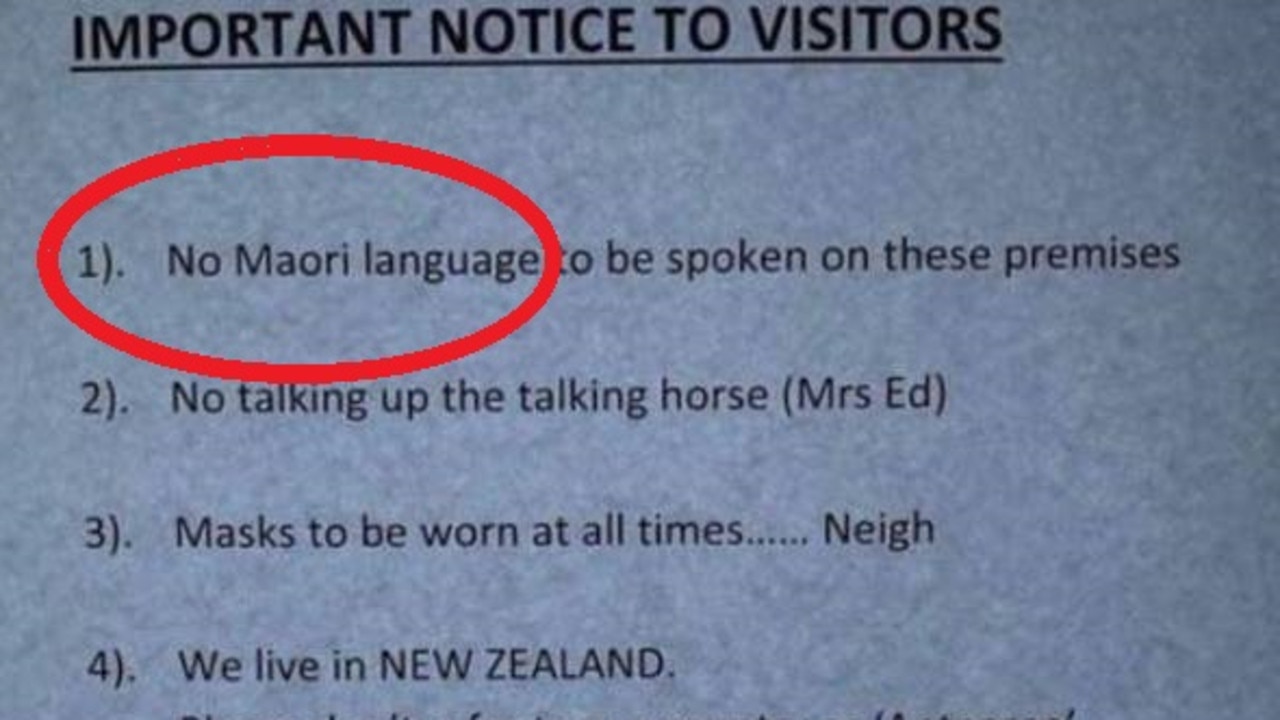 Shock and fear went through a guest's mind when he noticed signs at an Airbnb property in Christchurch saying Māori is not to be spoken and don't refer to the country as Aotearoa.
' Makani said he was struck by fear because the Pakeha man, aged about 70, was the most unsuspecting individual.You could strike up a conversation with this man and probably chat for hours," said Makani, saying he found it difficult to stay composed and contain his reaction after seeing the notices." Makani said growing up as a Muslim he was taught to consider what conversations are worth engaging in and decided not to ask the host about the signs, sensing offhand responses like "Oh don't take it so seriously, your generation is so sensitive", "Why can't we just have a little laugh about these things?Makani said he wants to be careful about discussing the issue and does not wish to name and shame the host for fear of him being physically hurt or excluded from society.
The "Important Notice to Visitors" contained four rules, including 'No Māori to be spoken on these premises', and 'We live in NEW ZEALAND.Airbnb's Head of Public Policy for New Zealand and Australia, said discrimination is unacceptable and has no place in our community.