zerohedge.com
04 Jun, 2021 19:45 am
22.4 Down, 14.7 Up, 7.6 To Go: "The Fed Faces A Difficult Decision"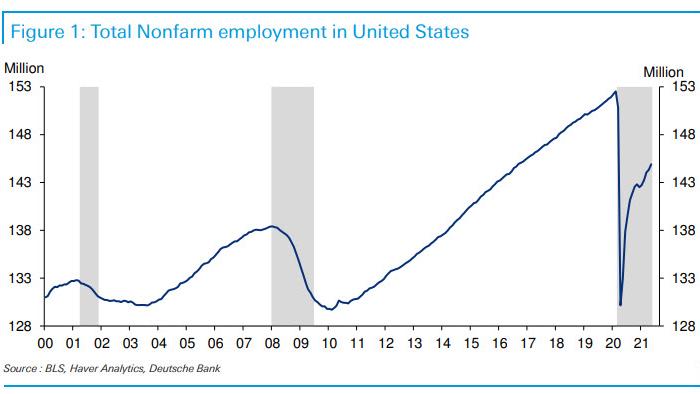 ZeroHedge - On a long enough timeline, the survival rate for everyone drops to zero
4 million in the first 2 months and have gained 14.7 million over the last 13 months.After today's mixed US payrolls report, today's Chart of the Day from DB's Jim Reid shows we are still 7.And while some saw only disappointment in the May jobs data, it was a truly Goldilocks report: as Reid says, "there was clearly something for everyone in the report.
" Meanwhile, according to BofA, the report leaves the Fed "to remain patient, slowly and carefully taking baby steps to set the stage for tapering but unlikely to send an explicit signal until the September FOMC meeting."If that does happen then the Fed will have difficult decisions to make at some point.